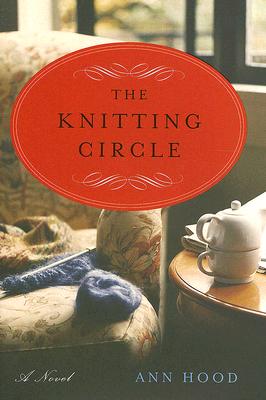 The Knitting Circle
Hardcover

* Individual store prices may vary.
Other Editions of This Title:
Paperback (1/17/2008)
Compact Disc (2/1/2007)
Compact Disc (2/1/2007)
MP3 CD (2/1/2007)
Audio Cassette (1/1/2007)
Audio Cassette (2/1/2007)
Description
In the spirit of "How to Make an American Quilt" and "The Joy Luck Club," a novel about friendship and redemption.
After the sudden loss of her only child, Stella, Mary Baxter joins a knitting circle in Providence, Rhode Island, as a way to fill the empty hours and lonely days, not knowing that it will change her life. Alice, Scarlet, Lulu, Beth, Harriet, and Ellen welcome Mary into their circle despite her reluctance to open her heart to them. Each woman teaches Mary a new knitting technique, and, as they do, they reveal to her their own personal stories of loss, love, and hope. Eventually, through the hours they spend knitting and talking together, Mary is finally able to tell her own story of grief, and in so doing reclaims her love for her husband, faces the hard truths about her relationship with her mother, and finds the spark of life again. By an "engrossing storyteller," this new novel once again "works its magic" (Sue Monk Kidd).

W. W. Norton & Company, 9780393059014, 346pp.
Publication Date: January 1, 2007
"Time heals all wounds." So goes an old saying. How does time affect the process of mourning as witnessed in the lives of the women in The Knitting Circle?
What is it about knitting that makes the activity so therapeutic?
Describe the different reactions to loss experienced by the various characters in the novel. What do they hold in common? What makes each individual's situation unique?
Mary frequently reacts to others with feelings of envy and bitterness at their good fortune, from Beth to Jessica. What insecurities on Mary's part are revealed in her interactions with other characters in the novel?
Is Mary too self-indulgent when it comes to emerging from her grief?
Describe the importance of forgiveness in the healing processes of the characters in The Knitting Circle.
Why does it take so long for Mamie to open up to her daughter about her earlier difficulties in life? Is she entirely to blame for her reticence, or is Mary partly responsible as well?
How is Mary's troubled relationship with Mamie manifested in her grief over Stella?
How does Mary and Dylan's understanding of the bond of marriage evolve over the course of the novel?
Why doesn't Mary's relationship with Connor last?
In times of distress, Mary's impulse is often to avoid others. What is the appeal of not discussing our emotional difficulties?
How important is it to the women at Big Alice's Sit and Knit that theirs is a female-dominated knitting circle?
How are the boundaries of family redefined for Mary in the years after Stella's death?
Toward the end of The Knitting Circle, how is Mary's involvement with Holly's baby different from what it might have been at the novel's beginning?
Does Mary's recounting of Stella's death before her friends signify her full recovery from her loss? What more healing remains to be done after the novel's close?
or
Not Currently Available for Direct Purchase