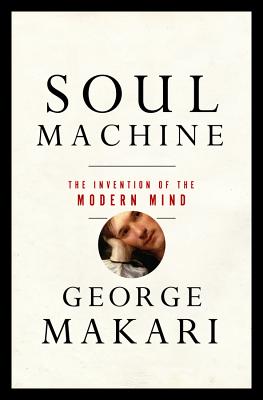 Soul Machine (Hardcover)
The Invention of the Modern Mind
W. W. Norton & Company, 9780393059656, 672pp.
Publication Date: November 2, 2015
Other Editions of This Title:
Paperback (11/29/2016)
MP3 CD (8/30/2016)
* Individual store prices may vary.
Description
A brilliant and comprehensive history of the creation of the modern Western mind.
Soul Machine takes us back to the origins of modernity, a time when a crisis in religious authority and the scientific revolution led to searching questions about the nature of human inner life. This is the story of how a new concept—the mind—emerged as a potential solution, one that was part soul and part machine, but fully neither.
In this groundbreaking work, award-winning historian George Makari shows how writers, philosophers, physicians, and anatomists worked to construct notions of the mind as not an ethereal thing, but a natural one. From the ascent of Oliver Cromwell to the fall of Napoleon, seminal thinkers like Hobbes, Locke, Diderot, and Kant worked alongside often-forgotten brain specialists, physiologists, and alienists in the hopes of mapping the inner world. Conducted in a cauldron of political turmoil, these frequently shocking, always embattled efforts would give rise to psychiatry, mind sciences such as phrenology, and radically new visions of the self. Further, they would be crucial to the establishment of secular ethics and political liberalism. Boldly original, wide-ranging, and brilliantly synthetic, Soul Machine gives us a masterful, new account of the making of the modern Western mind.
About the Author
George Makari's Revolution in Mind: The Creation of Psychoanalysis was published in 2008 to international acclaim. Makari is the director of the DeWitt Wallace Institute for the History of Psychiatry, professor of psychiatry at Weill Medical College of Cornell University, and adjunct professor at both Rockefeller University and Columbia University's Psychoanalytic Center. He lives in New York City.
Praise For Soul Machine: The Invention of the Modern Mind…
Brilliant, compendious . . . Soul Machine: The Invention of the Modern Mind is essential reading. The story he tells so engagingly is of a vast, polyphonic argument about what it is to be a human being.


An electrifying narrative of the intellectual disputes that gave rise to the Western conception of the mind . . . highly engaging.

The remarkable achievement of George Makari's Soul Machine is to show how differently . . . many of the ideas we take for granted about our own minds are relatively recent in origin. . . . This book succeeds where few others have.


Fascinating . . . masterful intellectual history.

An erudite exploration of the high-stakes struggle to make space in the modern world for that part of our being we call our minds.
— Anne Harrington, Franklin L. Ford Professor of the History of Science at Harvard University and author of The Cure Within

Remarkably vivid. . . . It is still true that nothing less than the meaning of life depends on how we think of minds, souls, persons, and selves. Makari's book is a fine reminder of a contested space and a contested debate that we continue to inhabit after all these many years.

In the replacement of the ancient doctrine of the soul with the secular conception of the mind, Makari discerns an epoch-making shift . . . an impressively multifaceted narrative.

An enlightening and gracefully written account of a vital aspect of our history that few of us are aware of—the replacement of the soul by the mind, and the struggle to understand its foundations in the brain.
— Steven Pinker, Johnstone Professor of Psychology, Harvard University, and author of How the Mind Works and The Stuff of Thought

In this sweeping, authoritative, and lively account, George Makari chronicles the emergence of the modern mind as an appealing yet unstable object of scientific inquiry, and shows why the long-standing goal of establishing boundaries between it and the brain and even the soul has proven so elusive. Illuminating and highly engaging.
— Elizabeth Lunbeck, author of The Americanization of Narcissism

George Makari's extraordinary Soul Machine is the urgent narrative of an idea. Firmly grounded in the bloody politics and intellectual battles of the seventeenth and eighteenth centuries, this lucid, brilliant book tells the complex, exciting, and passionate story of something that continues to baffle us: the human mind.

— Siri Hustvedt, author of The Blazing World

George Makari has written an all-encompassing and invigorated account of how we have come to think about the acts of thinking and feeling. This is a book brimming with knowledge and lucid observations, one that helps us to understand the evolution of our contemporary sensibility.
— Daphne Merkin, author of The Fame Lunches
or
Not Currently Available for Direct Purchase