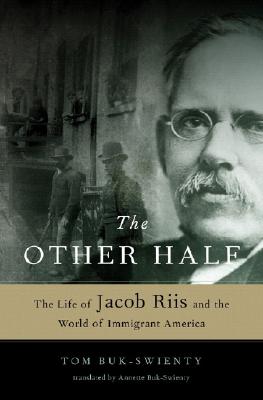 The Other Half
The Life of Jacob Riis and the World of Immigrant America
Hardcover

* Individual store prices may vary.
Description
Social reformer Jacob Riis made it impossible for Americans to look the other way; now this inspiring biography restores his greatness.
Drawing on previously unexamined diaries and letters,
The Other Half
marvelously re-creates the moving story of Jacob Riis, the legendary Progressive reformer and muckraking photographer. Born in 1849 in rural Denmark, Riis immigrated to America in 1870 following a devastating romantic breakup. Penniless and starving, Riis stumbled into journalism, eventually becoming a charismatic police reporter for the
New York Tribune
, where he befriended Theodore Roosevelt and witnessed firsthand the appalling tenement conditions of late nineteenth-century New York. His resulting exposé,
How the Other Half Lives
, was the first major American muckraking book. It brought Americans in touch with their lost humanity, establishing a precedent for Ida Tarbell, Lincoln Steffens, Jane Addams, and Upton Sinclair. Described by Roosevelt as "the ideal American," Riis died in 1914, mourned by millions, a celebrated hero. Tom Buk-Swienty's long-awaited biography, a superb evocation of the muckraking era, is a compelling work, designed with 55 haunting images from Riis's own photographic oeuvre.
W. W. Norton & Company, 9780393060232, 352pp.
Publication Date: August 17, 2008
About the Author
Tom Buk-Swienty, a Danish historian, has been the U.S. correspondent for several major Danish newspapers. A former Fellow at the Cullman Center of the New York Public Library, he now teaches at the University of Southern Denmark.

Annette Buk-Swienty lives in southern Denmark with her husband, historian Tom Buk-Swienty, and their two children.