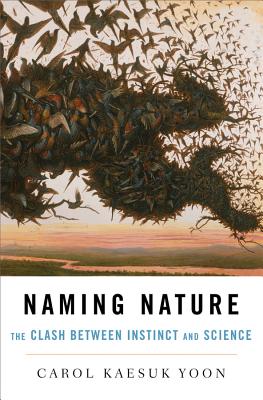 Naming Nature: The Clash Between Instinct and Science (Hardcover)
The Clash Between Instinct and Science
W. W. Norton & Company, 9780393061970, 344pp.
Publication Date: August 1, 2009
* Individual store prices may vary.
or
Not Currently Available for Direct Purchase
Description
Now, as Carol Kaesuk Yoon, biologist and longtime science writer for theNew York Times, reminds us in Naming Nature, taxonomy is critically important, because it turns out to be much more than mere science. It is also the latest incarnation of a long-unrecognized human practice that has gone on across the globe, in every culture, in every language since before time: the deeply human act of ordering and naming the living world. InNaming Nature, Yoon takes us on a guided tour of science's brilliant, if sometimes misguided, attempts to order and name the overwhelming diversity of earth's living things. We follow a trail of scattered clues that reveals taxonomy's real origins in humanity's distant past. Yoon's journey brings us from New Guinea tribesmen who call a giant bird a mammal to the trials and tribulations of patients with a curious form of brain damage that causes them to be unable to distinguish among living things. Finally, Yoon shows us how the reclaiming of taxonomy--a renewed interest in learning the kinds and names of things around us--will rekindle humanity's dwindling connection with wild nature. Naming Nature has much to tell us, not only about how scientists create a science but also about how the progress of science can alter the expression of our own human nature.
Advertisement