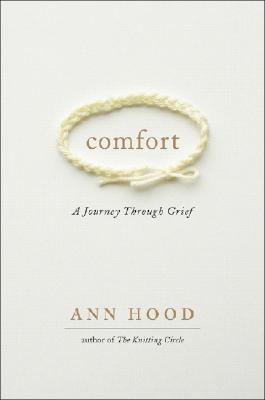 Comfort (Hardcover)
A Journey Through Grief
W. W. Norton & Company, 9780393064568, 192pp.
Publication Date: May 17, 2008
Other Editions of This Title:
Paperback (5/4/2009)
* Individual store prices may vary.
Description
A moving and remarkable memoir about the sudden death of a daughter, surviving grief, and learning to love again.
In 2002, Ann Hood's five-year-old daughter Grace died suddenly from a virulent form of strep throat. Stunned and devastated, the family searched for comfort in a time when none seemed possible. Hood—an accomplished novelist—was unable to read or write. She could only reflect on her lost daughter—"the way she looked splashing in the bathtub ... the way we sang 'Eight Days a Week.'" One day, a friend suggested she learn to knit. Knitting soothed her and gave her something to do. Eventually, she began to read and write again. A semblance of normalcy returned, but grief, in ever new and different forms, still held the family. What they could not know was that comfort would come, and in surprising ways. Hood traces her descent into grief and reveals how she found comfort and hope again—a journey to recovery that culminates with a newly adopted daughter.
About the Author
Ann Hood is the author of eight previous books, including the best-selling memoir Comfort: A Journey Through Grief and best-selling novels The Book That Matters Most and The Knitting Circle. She lives in Providence, Rhode Island.
or
Not Currently Available for Direct Purchase