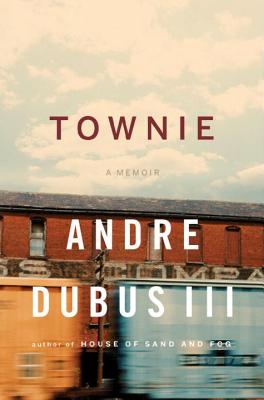 Townie
A Memoir
Hardcover

* Individual store prices may vary.
Other Editions of This Title:
Paperback (2/6/2012)
MP3 CD (2/1/2011)
March 2011 Indie Next List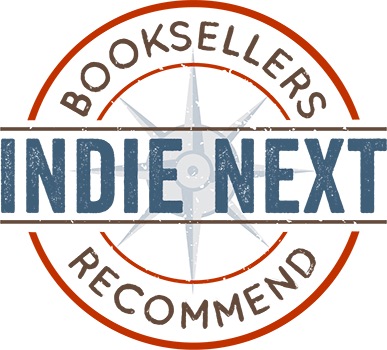 "This is an intensely courageous portrait of growing up after Dubus' renowned writer father leaves his mother, him, and his three siblings to confront the desolate, broken-down world of the mill towns of Massachusetts while he, in turn, teaches in nearby elitist colleges. Dubus bravely bares the veins of violence, fear, survival and love with a tender toughness, a linguistic grace, and an utter absence of rancor that places him among the most effective American memoirists writing today."
— Margot Liddell, Norwich Bookstore, Norwich, VT
View the List
Description
Won Book of the Year Adult Non-Fiction—2012 Indie Choice Awards

Amazon Best Book of the Month February 2011



An acclaimed novelist reflects on his violent past and a lifestyle that threatened to destroy him—until he was saved by writing.
After their parents divorced in the 1970s, Andre Dubus III and his three siblings grew up with their exhausted working mother in a depressed Massachusetts mill town saturated with drugs and everyday violence. To protect himself and those he loved, Andre started pumping iron and learned to use his fists so well that he became the kind of man who could send others to the hospital with one punch, and did. Irresistibly drawn to stand up for the underdog, he was on a fast track to getting killed—or killing someone else.
Nearby, his father, an eminent author, taught on a college campus and took the kids out on Sundays. The clash of worlds between town and gown, between the hard drinking, drugging, and fighting of "townies" and the ambitions of well-fed students debating books and ideas, couldn't have been more stark or more difficult for a son to communicate to a father. Only by finally putting pen to paper himself did young Andre come into his own, discovering the power of empathy in channeling the stories of others—and ultimately bridging the rift between his father and himself.
An unforgettable book,
Townie
is a riveting and profound meditation on physical violence and the failures and triumphs of love.
Praise For Townie: A Memoir…
You have to buy Townie.

— The Chronicle of Higher Education

Starred Review. Dubus chronicles each traumatic incident and realization in stabbing detail. So chiseled are his dramatic memories, his shocking yet redemptive memoir of self-transformation feels like testimony under oath as well as hard-hammered therapy, coalescing, ultimately, in a generous, penetrating, and cathartic dissection of misery and fury, creativity and forgiveness, responsibility and compassion.
— Booklist

Starred Review. His compassionate memoir abounds with exquisitely rendered scenes of fighting, cheating, drugging, drinking and loving. A striking, eloquent account of growing up poor and of the making of a writer.
— Kirkus Reviews

[A] harrowing and strange and beautiful book....an important moment in the growing body of Dubus's work. 
— Boston Globe

In his memoir Townie, Andre Dubus III bravely claims all of the shadows he grew up under—his famous writer father, his parents' divorce, his newly single mother's impoverishment, the rough streets of the many working-class New England towns he called home. Fighting saved him for a while; then he put down his fists and picked up a pen. Lucky him, lucky us.

— Elle

[Dubus] is such a solid writer, he redeems the genre. He shows that truth can be as honest as fiction.
— Seattle Times

His ability to describe violence might be unmatched among contemporary writers. He understands the arcane, unspoken vocabulary of how fights start, as well as the bone-crushing details of how they end. But Townie is most memorable for how vulnerable Dubus seems, once he has stripped himself down to the soul for his readers.

— Richmond Times-Dispatch

Dubus writes compellingly of those trying times. Townie is a poignant coming-of-age story told by a man whose raw determination allowed him to endure a boyhood ruled by violence and emerge talented enough to write about it with brutal honesty.

— Miami Herald

Townie has all the rich texture, lucid characterization, compelling conflicts and narrative momentum of the best fiction. It renders heartbreaking, violent, tender and sometimes absurdly comic scenes without a trace of narcissism or sentimentality. From first sentence to last, Dubus employs a dispassionate yet urgent voice. It allows him to do justice to his past and to the people who populated it.

— Cleveland Plain-Dealer

Fans of Dubus's fiction will thrill to reading his muscular, occasionally lyrical prose rendering his own life.
— Smith Magazine

In this powerful memoir, Andre Dubus III explores the complicated and intense relationships between siblings, mothers and sons, and fathers and sons. Growing up in hardscrabble old mill towns, Dubus learned to fight and survive and ultimately to find his own glorious voice … as Dubus finds his redemptive place in the world at last.
— Ann Hood, author of The Red Thread

Whatever it cost Dubus to bare his soul and write this brutally honest and life-affirming memoir, it is an extraordinary gift to his readers.
— Wally Lamb, author of The Hour I First Believed
W. W. Norton & Company, 9780393064667, 400pp.
Publication Date: February 28, 2011
About the Author
Andre Dubus III is the author of Gone So Long, Dirty Love, The Garden of Last Days, House of Sand and Fog (a #1 New York Times bestseller, Oprah's Book Club pick, and finalist for the National Book Award), and Townie, winner of an American Academy of Arts and Letters Award in Literature. His writing has received many honors, including a Guggenheim Fellowship, a National Magazine Award, and two Pushcart Prizes. He lives with his family north of Boston.
Although the chronology of Dubus's memoir spans his life from young childhood until 1999, Townie opens with a vignette from his adolescence, in which he goes long-distance running with his father. Why does Dubus begin his story with this particular event? What do we learn from this scene alone about Dubus's life?
Although Andre's father was a writer known for the insight and empathy expressed in his fiction, he seems clueless about his children's day-to-day suffering. His mother is also largely unaware. Why?
Why does the young Dubus "like" what he sees in the school fight he witnessed at the age of twelve: "I liked seeing the blood spattering across his nose and mouth and chin, and I especially liked how tightly his eyes were shut against the fear, and the pain."
Celebrated fellow writer Richard Russo describes Townie as a "meditation on violence." In what way is that so? What did you find most impressive or moving about Dubus's descriptions of violence in the book? What are its "terrifying pleasures"?
Dubus often expresses his recollections tentatively, using language like "probably" and "maybe." What does this reflect about Dubus's relationship with his own memories? How does this influence your own attitude toward the book and the author?
Andre and his siblings escape their bleak home lives in different ways: Suzanne with men, Jeb with music and art, Andre with weight training and fighting, and Nicole by locking herself away in her bedroom. Were there other coping strategies they could have used? Why were these the ones they each chose?
Dubus writes in great detail about numerous carpentry and construction projects—from building a tree house with Jeb as children to their work with a housing contractor as adults. What role does the act of construction play in each of the stages in Dubus's life? How might it suggest a response to his parents' way of being in the world?
Between inertia and throwing the first punch, Dubus writes, "You have to move through two barriers . . . one inside you and one around him, as if everyone's body is surrounded by an invisible membrane you have to puncture to get to them." What about puncturing the "membrane" appeals to Dubus? What causes him to seek it out over the years?
How would you describe Andre's father's interest in his son's strength and potential for violence? What is that about?
What does the book say about the origins of violence? About its consequences? Its possible cures?
What is the role of privilege in the book and in the lives of the Dubus family? What does the book say about the relationship between the haves and the have-nots in society as a whole?
What are the different ways of "being a man" explored in Townie? How did Andre, his father, and his grandfather each answer the question of what it means to be a man? How did both Andre and his father revise their definitions over time?
What separates Andre and his father and what brings them together? How do various people in the book manage to reconcile with one another?
What role do sports—running, boxing, and baseball, specifically—play in Townie?
When Andre's father's legs are crushed in an automobile accident, Andre teaches him about bodybuilding and shadowboxing in an effort to help him recover his strength. In what ways does the accident change their relationship?
Why, given their past, do Andre and his brothers and sisters all rally around their father after his accident? What holds this family together?
or
Not Currently Available for Direct Purchase