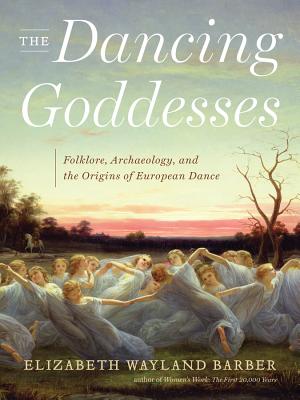 The Dancing Goddesses: Folklore, Archaeology, and the Origins of European Dance (Hardcover)
Folklore, Archaeology, and the Origins of European Dance
W. W. Norton & Company, 9780393065367, 429pp.
Publication Date: February 11, 2013
Description
Archaeologist and linguist by profession, folk dancer by avocation, Elizabeth Wayland Barber has sleuthed through ethnographic lore and archaeological reports of east and southeast Europe, translating enchanting folktales about these "dancing goddesses" as well as eyewitness accounts of traditional rituals--texts that offer new perspectives on dance in agrarian society. She then traces these goddesses and their dances back through the Romans and Greeks to the first farmers of Europe. Along the way, she locates the origins of many customs, including coloring Easter eggs and throwing rice at the bride. The result is a detective story like no other and a joyful reminder of the human need to dance.
Advertisement