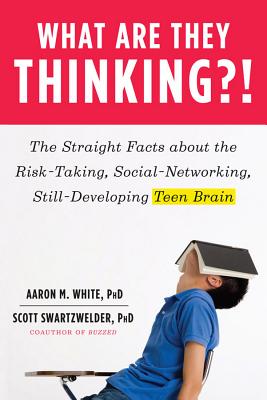 What Are They Thinking?!: The Straight Facts about the Risk-Taking, Social-Networking, Still-Developing Teen Brain (Paperback)
The Straight Facts about the Risk-Taking, Social-Networking, Still-Developing Teen Brain
W. W. Norton & Company, 9780393065800, 286pp.
Publication Date: April 22, 2013
Description
It turns out that teens' thrill-seeking activities and quests for independence aren't just the result of raging hormones, but rather typical effects of the unique structure and development of the adolescent brain. In easily navigable chapters full of practical anecdotes and examples, acclaimed scientists Aaron White and Scott Swartzwelder draw from the most recent studies on the teen brain to illuminate the complexities of issues such as school, driving, social networking, video games, and mental health in kids whose crucial brain connections are just coming online.
Advertisement