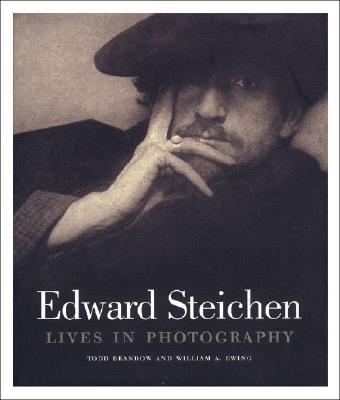 Edward Steichen (Hardcover)
Lives in Photography
W. W. Norton & Company, 9780393066265, 336pp.
Publication Date: April 17, 2008
* Individual store prices may vary.
Description
By far the most lavish, thoughtfully selected, and beautifully produced book of Steichen's work.
Edward Steichen (1879-1973) is unquestionably one of the most prolific, influential, and indeed controversial names in the history of photography. He was admired by many for his achievements as a fine-art photographer, while impressing countless others with the force of his commercial accomplishments. The influence of his legendary exhibition,
The Family of Man
, is still felt. This volume traces Steichen's career trajectory from his Pictoralist beginnings to his time with Condé Nast through his directorship of photography at the Museum of Modern Art. Hundreds of his photographs are reproduced in stunning four-color to reveal the complexities and nuances of these black-and-white images. Essays from a range of scholars explore his most important subjects and weigh his legacy. Contributors include A. D. Coleman, Joanna T. Steichen, and Ronald Gedrim. With a full bibliography and chronology, this is the most complete and wide-ranging volume on Steichen ever published.
About the Author
Todd Brandow is the founding director of the Foundation for the Exhibition of Photography. He lives in Minneapolis, Minnesota, and in Paris.

William A. Ewing has been an author, lecturer, curator of photography, and museum director for more than forty years. His many publications on photography include The Body (1994), Landmark (2014) and Edward Burtynsky: Essential Elements (2016).