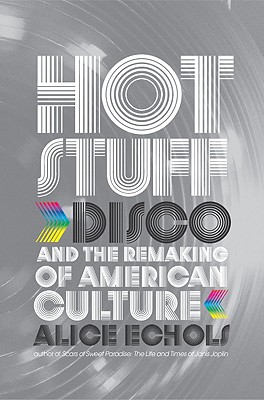 Hot Stuff: Disco and the Remaking of American Culture (Hardcover)
Disco and the Remaking of American Culture
W. W. Norton & Company, 9780393066753, 338pp.
Publication Date: March 1, 2010
* Individual store prices may vary.
or
Not Currently Available for Direct Purchase
Description
Disco may have presented itself as shallow and disposable--the platforms, polyester, and plastic vibe of it all--but Echols shows that it was inseparable from the emergence of "gay macho," a rising black middle class, and a growing, if equivocal, openness about female sexuality. The disco scene carved out a haven for gay men who reclaimed their sexuality on dance floors where they had once been surveilled and harassed; it thrust black women onto center stage as some of the genre's most prominent stars; and it paved the way for the opening of Studio 54 and the viral popularity of the shoestring-budgetSaturday Night Fever, a movie that challenged traditional notions of masculinity, even for heterosexuals. As it provides a window onto the cultural milieu of the times, Hot Stuff never loses sight of the era's defining soundtrack, which propelled popular music into new sonic territory, influencing everything from rap and rock to techno and trance. Throughout, Echols spotlights the work of precursors James Brown and Isaac Hayes, dazzling divas Donna Summer and the women of Labelle, and some of disco's lesser known but no less illustrious performers such as Sylvester. After turning the final page of this fascinating account of the music you thought you hated but can't stop dancing to, you can rest assured that you'll never say "disco sucks" again.
Advertisement