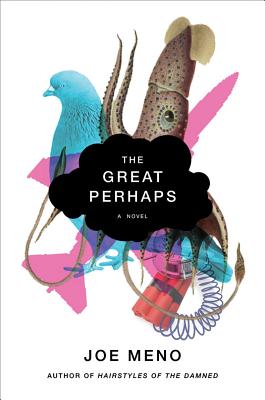 The Great Perhaps (Hardcover)
A Novel
W. W. Norton & Company, 9780393067965, 416pp.
Publication Date: May 11, 2009
Other Editions of This Title:
Paperback (4/12/2010)
Paperback (4/1/2011)
* Individual store prices may vary.
June 2009 Indie Next List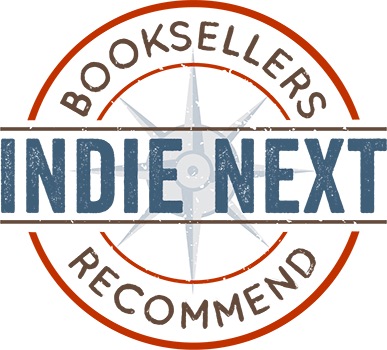 "Joe Meno is basically America's best writer right now, even though most folks don't know it yet. In The Great Perhaps, obviously, he's going after the Great American Novel. The Caspers -- whose surname, characteristically, is a gentle allusion -- are a family afraid of clouds, afraid of sexuality, afraid of the world. Meno's best trick is taking cartoon scenarios and filling them to the brim with pathos, but there's also a race with the French to find the biggest living squid and a mysterious man made out of clouds. Joe Meno just keeps outdoing himself."
— Imogen Park, Pegasus Downtown, Berkeley, CA
View the List
Description
A breakout new novel from the critically acclaimed novelist and playwright Joe Meno, author of Hairstyles of the Damned.
The sky is falling for the Caspers, a family of cowards: for Jonathan, a paleontologist, searching in vain for a prehistoric giant squid; for his wife, Madeline, an animal behaviorist with a failing experiment; for their daughter, Amelia, a disappointed teenage revolutionary; for her younger sister, Thisbe, on a frustrated search for God; and for grandfather Henry, who wants to disappear, limiting himself to eleven words a day, then ten, then nine… Each fears uncertainty and the possibilities that accompany it. When Jonathan and Madeline suddenly decide to separate, this nuclear family is split, each member forced to confront his or her own cowardice, finally coming to appreciate the cloudiness of the modern age.
With wit and humor,
The Great Perhaps
presents a revealing look at anxiety, ambiguity, and the need for complicated answers to complex questions.
About the Author
Winner of a Nelson Algren Award, a Pushcart Prize, and a finalist for the 2008 Story Prize, Joe Meno has written two short story collections and four novels, including Hairstyles of the Damned and The Great Perhaps. He teaches creative writing at Columbia College in Chicago.
Praise For The Great Perhaps: A Novel…
Tender, funny, spooky, and gripping, Meno's novel encompasses a subtle yet devastating critique of war; sensitively traces the ripple effect of a dark legacy of nebulousness, guilt, and fear; and evokes both heartache and wonder.
— Donna Seaman

Laugh-out-loud funny but frequently sad, Joe Meno's new novel runs the gamut of emotions and techniques as it depicts a Chicago family in turmoil....Although he's an unmistakably American author, Meno—a winner of the Chicago Tribune's Nelson Algren short story award—recalls Anton Chekhov with his amused appreciation of human foibles, his unsentimental affection for people who often behave badly but usually mean well.


There's an old adage in theater to "make 'em laugh before you make 'em cry." In his previous four novels and two story collections (e.g., Hairstyles of the Damned), Meno has demonstrated a rare ability to do so not just once but continually over the course of a story, and he manages to do it again....The text contains more elements of magical realism than Meno's previous work, yet even the human-shaped cloud that Madeline chases for weeks somehow seems real thanks to the note-perfect dialog and narrative.


Meno's writing seems to have hit a new gear…The overall effect is one of mature mastery of form and a deepened compassion for his characters.
— Kevin Nance

An affecting domestic portrait, deftly drawn.
— Taylor Antrim

For most of the last decade, a lot of prominent fiction writers interested in establishing their realist bona fides, the relevance of their work to the way we live now, seemed to feel they had no choice but to incorporate 9/11. But Meno dares to consign it, and our response to it, to a larger historical and spiritual context, and even to suggest that there is nothing new under the sun. A few years ago that might have seemed heretical, but traditionally such farsightedness is part of a novelist's job.
— Jonathon Dee

Joe Meno's fiction has it all--humor and heart, moral gravitas, and a formal playfulness that catches you pleasantly by surprise.
— Ed Park, author of Personal Days

It's insufferable to be forced to live with a crazy family, especially when you refuse to admit your own share of the madness. Joe Meno delivers tenderness and wit to a family struggling to prop up a house of cards.
— G. Xavier Robillard, author of Captain Freedom

I think The Great Perhaps is the wisest, most humane and transcendent novel on the contemporary family since The Corrections... A marvelous book.

— Irvine Welsh, author of Trainspotting

A terrible fear of clouds, an obscure search for giant squid and a bomb-building teenage girl: Joe Meno has imagination, humor and the rare ability to make characters seem as near as your own family—sometimes almost too close for comfort. An intriguing and heartfelt book.
— Lydia Millet, author of How the Dead Dream

The Great Perhaps is a darkly funny, lyrical, and shrewdly observant chronicle of a family on the verge of a nervous breakdown. Joe Meno has the rare ability to evoke mid-life melancholy and teenage angst with equal authority.

— Tom Perrotta, author of Election and The Abstinence Teacher
or
Not Currently Available for Direct Purchase