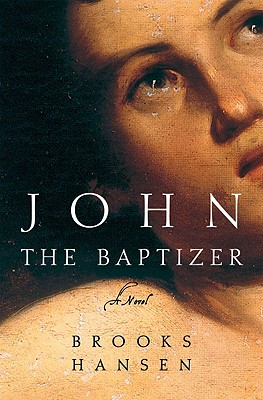 John the Baptizer
A Novel
Hardcover

* Individual store prices may vary.
Description
A vivid, moving, and unprecedented biographical saga of John the Baptist.
Traditionally, John the Baptist is seen as little more than an opening act—"the voice crying in the wilderness"—in the great Christian drama. In presenting the epic of John's life, novelist Brooks Hansen draws on an extraordinary array of inspirations, from the works of Caravaggio, Bach, and Oscar Wilde to the histories of Josephus, the canonical gospels, the Gnostic gospels, and the sacred texts of those followers of John who never accepted Jesus as Messiah: the Mandeans.Gripping as literary historical fiction, and fascinating as a diligent exploration of ancient and modern sources, this book brings to eye-opening life the richly textured world—populated by the magnificently sordid, calculating, and reckless Herods, their families, and their courts—into which both John and Jesus were born.
John the Baptizer
is a captivating tapestry of power and dissent, ambition and self-sacrifice, worldly and otherworldly desire, faith, and doubt.
W. W. Norton & Company, 9780393069471, 408pp.
Publication Date: June 24, 2009
About the Author
Brooks Hansen is the critically acclaimed author of The Chess Garden and, most recently, The Brotherhood of Joseph. He lives with his family in Carpinteria, California.