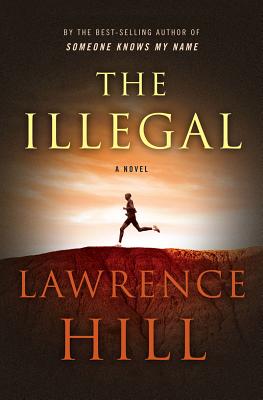 The Illegal (Hardcover)
A Novel
W. W. Norton & Company, 9780393070590, 400pp.
Publication Date: January 25, 2016
Other Editions of This Title:
Paperback (1/31/2017)
* Individual store prices may vary.
Description
Finalist for the 2017 NAACP Image Award



Internationally best-selling author Lawrence Hill returns with an extraordinary, resonant novel about a man on the run.
Lawrence Hill spellbound readers with Someone Knows My Name (made into the television mini-series, The Book of Negroes), hailed as "transporting" (Entertainment Weekly) and "completely engrossing" (Washington Post). The Illegal is the gripping story of Keita Ali, a refugee—like the many in today's headlines—compelled to leave his homeland.
All Keita has ever wanted to do is to run. Running means respect and wealth at home. His native Zantoroland, a fictionalized country whose tyrants are eerily familiar, turns out the fastest marathoners on earth. But after his journalist father is killed for his outspoken political views, Keita must flee to the wealthy nation of Freedom State—a country engaged in a crackdown on all undocumented people.
There, Keita becomes a part of the new underground. He learns what it means to live as an illegal: surfacing to earn cash prizes by running local races and assessing whether the people he meets will be kind or turn him in. As the authorities seek to arrest Keita, he strives to elude capture and ransom his sister, who has been kidnapped.
Set in an imagined country bearing a striking resemblance to our own, this tension-filled novel casts its eye on race, human potential, and what it means to belong.
About the Author
Lawrence Hill is the author of several novels including Someone Knows My Name, which won the Commonwealth Writers' Prize and the Rogers Writers' Trust Fiction Prize and was nominated in the United States for the Huston Wright Legacy Award. In 2015 Hill was appointed to the Order of Canada "for his contributions as an author and activist who tells the stories of Canada's black community and of women and girls in Africa." A graduate of the Writing Seminars at The Johns Hopkins University in Baltimore, he lives in Ontario, Canada.
Praise For The Illegal: A Novel…
Hill eerily captures a tale that could be ripped from the headlines. The engrossing narrative focuses on the journey of Keita Ali . . . we feel his pain and walk in his shoes.
— Patrik Henry Bass

A twisting, intricately woven yarn that spins itself out at an incredible pace. . . . Hill takes on the snarled, pressing issues of our moment in time. . . . His larger moral questions linger, provocatively.
— Carrie Snyder

[A] remarkably prescient . . . gripping political thriller. . . . The reader will be left with lingering—and troubling—questions about how wealth and privilege is built by those are excluded from its fruits.
— Elizabeth Hoover

A sharp-edged, fresh and relevant take on immigration politics.
— Kerri Miller

Hill has masterfully portrayed the voices lost in our contemporary discussions of immigration. This is a compelling and thought-provoking examination of the challenges any nation faces when we fail to serve as our brother's and sister's keepers across borders, nationality, and race. A must-read.
— Heidi W. Durrow, New York Times best-selling author of The Girl Who Fell From the Sky

Lawrence Hill manages that rare feat—a political thriller that never loses its heart. Keita's story will entrance you, enrage you, and finally make you want to reach right through the page and hug him. With skill and grace, Hill reminds us of our interconnectedness with displaced people around the world. This is a book about the liberating power of compassion. Don't miss it.
— Dolen Perkins-Valdez, best-selling author of Wench and Balm

[A] taut political thriller. . . . Hill's intricate, propulsive plot includes corruption, murder, and mayhem, and readers will be rushing to its fulfilling resolution.

[Hill] has outdone himself. . . . His characters are authentic, and each is indispensable. . . . [The Illegal has] a captivating structure that allows the story to converge flawlessly and a rich, imaginative history.

or
Not Currently Available for Direct Purchase