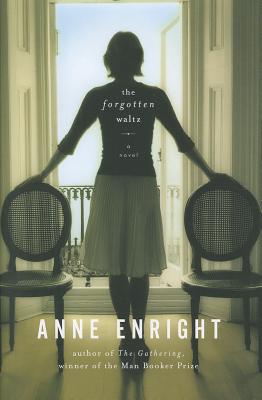 The Forgotten Waltz
A Novel
Hardcover

* Individual store prices may vary.
Other Editions of This Title:
Digital Audiobook (10/2/2011)
Paperback (4/2/2012)
Hardcover (6/1/2011)
Paperback (3/1/2012)
Hardcover, Large Print (12/16/2011)
Paperback, Large Print (4/3/2012)
October 2011 Indie Next List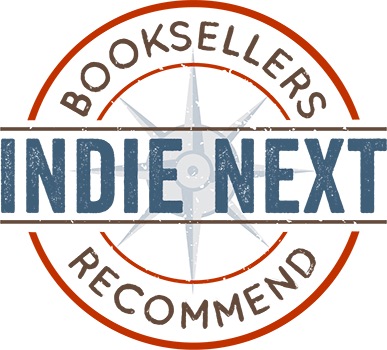 "Enright's new book is a beautifully written drama of passionate love and desire. In a suburb of Dublin, Gina Moynihan remembers first meeting the love of her life, a married man with a young daughter, and the ensuing story illustrates the complications of marriage, family, and friendships. The characters are richly described, and the story is both touching and real."
— Ellen Burns, Books on the Common, Ridgefield, CT
View the List
Description
2012 Winner of the Andrew Carnegie Award for Excellence in Literature



A haunting story of desire: a recollection of the bewildering speed of attraction, the irreparable slip into longing.
In Terenure, a pleasant suburb of Dublin, it has snowed. Gina Moynihan, girl about town, recalls the trail of lust and happenstance that brought her to fall for "the love of her life," Seán Vallely. As the city outside comes to a halt, Gina remembers their affair: long afternoons made blank by bliss and denial. Now, as the silent streets and falling snow make the day luminous and full of possibility, Gina awaits the arrival of Seán's fragile, twelve-year-old daughter, Evie-the complication, and gravity, of this second life.
In this extraordinary novel, Anne Enright speaks directly to the readers she won with
The Gathering
. Here again is the momentous drama of everyday life; the volatile connections between people; the wry, accurate take on families, marriage, and brittle middle age. With
The Forgotten Waltz
Enright turns her attention to love, following another unforgettable heroine on a journey of the heart. Writing at the height of her powers, this is Enright's tour de force, a novel of intelligence, passion, and distinction.
Praise For The Forgotten Waltz: A Novel…
Masterful and deeply satisfying novel.
— Starred Review - Publishers Weekly

Booker winner Enright is so good, she can turn falling real estate values into a thing of beauty.
— Ed Park - Time Magazine

The Forgotten Waltz is a nervy enterprise, an audacious bait-and-switch. Cloaked in a novel about a love affair is a ferocious indictment of the self-loved material girls our era has produced. Enright's channeling of Gina's interior monologue is so accurate and unsparing that reading the book is like eavesdropping on a very long, crazily intimate cellphone conversation. It's a testament to the unwavering fierceness of Enright's project that I mean this as high praise. We've all met people like the characters in her book. Neither evil nor good, they're merely awful in entirely ordinary ways. And it's impressive, how skillfully Anne Enright has gotten them on the page.

— Francine Prose - New York Times Book Review

Starred review.  In rueful, witty, unpredictable and compassionate prose, Enright gives expression to subtle, affecting shades of human interaction.
— Kirkus Reviews

Starred review. ...[C]orrosively beautiful novel... A breathtaking work that will surprise you. Highly recommended.
— Barbara Hoffert - Library Journal

This stunning novel...offers up its brilliance by way of astonishingly effective storytelling. ...The vicissitudes of extramarital love...are tracked with a raw clarity expressed in magnetically precise prose.
— Booklist

In America we like our adultery served straight up: a bubble of illicit passion that ends in regret. That's not what Irish novelist Anne Enright is serving in The Forgotten Waltz, which forgoes the simple morality tale for something more complex and satisfying. … Casting aside cultural bromides about the immorality of affairs, Enright puts us squarely in the center of a terrible truth: Love can be miraculous—and still destroy everything in its path."—

— Lizzie Skurnick - O Magazine

[T]he novel is also a beautiful, subtle examination of intimacy, of family life, and of the enduring connection between father and daughter, a bond that wayward adult passion cannot override … In The Forgotten Waltz reality is crystal clear and the damage that characters do to themselves and others sharply drawn, and yet Ms. Enright is never obvious or heavy-handed. She has made a careful study of the way people interpret and react to their parents, siblings, children and partners and captures much that is startlingly recognizable. The humorous details that she employs and the compassion that she shows for her flawed characters make the book luminous even as it tells a rather bleak story.

— Clare McHugh - Wall Street Journal

Enright—wistful, equivocal, angry—gives voice to her characters with remarkable sympathy and precision, and she is never heavy-handed in tracing the connections between the private and public lives of capital.
— New Yorker

Moving from the initial riptide of desire to the compromises of Gina's post-divorce life with her lover and his adolescent daughter, whose ungainly presence lends the book its fundamental poignancy, Enright suggests there's a quiet tragedy in adultery's modern-day ordinariness, in which the costs of betrayal are measured less in terms of shame than in house sales.
— Megan O'Grady - Vogue

Anne Enright...has written a new, unapologetic kind of adultery novel.



This novel's beauty lies in Enright's spare, poetic, off-kilter prose--at once heart-breaking and subversively funny. It's built of startling little surprises and one fresh sentence after another. Enright captures the heady eroticism of an extramarital affair and the incendiary egomania that accompanies secret passion...

— Kate Christensen - Elle Magazine

Anne Enright tells a funny, dark, no-judgments tale of rapture and ambivalence. … The real magic is in Enright's prose, which burrows into characters like fingernails into skin, peeling back the hidden layers of ordinary interactions and momentary thoughts. Material that another writer might string across a whole book, Enright burns up in a page, like it's nothing, using it to create a jagged portrait of Dublin during the recent boom.
— Joy Press - Los Angeles Times

There are said to be Chinese artists who can etch pretty little pictures on the surface of a grain of rice—scenes that, with the help of a magnifying glass, are revealed in elaborate detail. Anne Enright's latest book, The Forgotten Waltz, evokes the same kind of wonder, with one significant difference: The scenes the author so delicately sketches are dark dramas of domestic dysfunction. In this case, Ms. Enright has penned an emotional autopsy of an infidelity."

— Lisa Verge Higgins - New York Journal of Books

Anne Enright's exhilarating novel The Forgotten Waltz … explores a life-altering affair between two seemingly unremarkable Irish professionals with such exquisite attention, honesty, and wit as to make every sentence throb with life. Don't start this book if you have anything else to do for the rest of the day because it will not get done. … [Our narrator,] Gina is not interested in what she's supposed to feel but in what she does feel—an ever-shifting, primal range of emotions that readers will recognize with delight. It's that wonderful feeling that you get from the best fiction: Ah, at last somebody said it.

— Kimberly Cutter - Marie Claire

It's relatively rare for a sophisticated, thought-provoking novel to titillate, but Anne Enright's new book The Forgotten Waltz is a scintillating exception to the rule….You know those books that unfold and surround you? This is one of those…. Enright mesmerizes with her insights into the convoluted paths human thoughts and desires take…. But besides its fierce intelligence, this book is just plain sexy.

— Huffington Post

Everything in [The Forgotten Waltz] is perfectly engineered, and it's so beautifully written that you could read it once just for the dazzle of the prose, then start over for the content. … [T]his book makes me feel that Enright could do anything. … It's hard to say which is more satisfying about this book: its emotional complexities or the frugal elegance of its prose. … I suggest you climb into this book, lean back and trust Enright to take you wherever she wants to go.

— Roxana Robinson - Washington Post

Anne Enright, 2007 Man Booker Prize winner for The Gathering, has once again brought the reader into the heart of a story as old as time, made brand new by her fine hand…. Enright makes the mundane momentous with very few words. The immediacy with which she writes tells the reader to pay attention and look below the surface…. Anne Enright is uncannily deft at portraying lust and passion as they morph into resignation and the realization that one marriage may be much like another…. Addictive reading.

— Valerie Ryan - Seattle Times

For readers who can countenance unapologetic female infidelity (at least in fiction), The Forgotten Waltz is a must-read—it delivers Enright's incantatory and highly mineralized prose, her virtuoso capturing of mood and confirms her ability to create nuanced characters of all ages and backgrounds. This mature novel practically flaunts a wry, take-no-prisoners narrator who can make you laugh and wince.

— Holloway McCandless - Shelf Awareness

The Forgotten Waltz is so darkly funny, and laser sharp, that it is possible to read it solely as a well-written adultery novel, an infidelity showstopper. … But Enright is too interesting a writer to offer up merely an exquisitely written adultery drama. In the book she makes a profoundly insightful connection between adultery and overspending and borrowing.

— Elizabeth Taylor - Chicago Tribune

Enright's shimmering prose captures the nuances of light and dark in nature and in society, and she deftly creates memorable characters living in the many and busy little nothings that form the drama of everyday life.
— Time Out Chicago

The considerable narrative pleasures of this novel lie in Enright's luminous language, as she sketches Gina's attempts to figure out what happened and how and why.
— The Paris Review

Amid the heartbreaking bewilderments of reconfigured families, Enright makes us believe entirely in the most ill-begotten brand of love.
— Pam Houston - More Magazine
W. W. Norton & Company, 9780393072556, 263pp.
Publication Date: October 3, 2011
About the Author
Anne Enright is the author of six novels, most recently Actress. The Gathering won the Man Booker Prize and The Forgotten Waltz won the Andrew Carnegie Medal for Excellence in Fiction. She lives in Dublin.
or
Not Currently Available for Direct Purchase