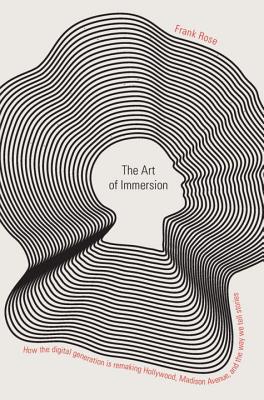 The Art of Immersion: How the Digital Generation Is Remaking Hollywood, Madison Avenue, and the Way We Tell Stories (Hardcover)
How the Digital Generation Is Remaking Hollywood, Madison Avenue, and the Way We Tell Stories
W. W. Norton & Company, 9780393076011, 354pp.
Publication Date: February 21, 2011
* Individual store prices may vary.
or
Not Currently Available for Direct Purchase
Description
Not long ago we were spectators, passive consumers of mass media. Now, on YouTube and blogs and Facebook and Twitter, we are media. And while we watch more television than ever before, how we watch it is changing in ways we have barely slowed down to register. No longer content in our traditional role as couch potatoes, we approach television shows, movies, even advertising as invitations to participate as experiences to immerse ourselves in at will. Wired contributing editor Frank Rose introduces us to the people who are reshaping media for a two-way world people like Will Wright (The Sims), James Cameron (Avatar), Damon Lindelof (Lost), and dozens of others whose ideas are changing how we play, how we chill, and even how we think. The Art of Immersion is an eye-opening look at the shifting shape of entertainment today.
Book Videos
Advertisement