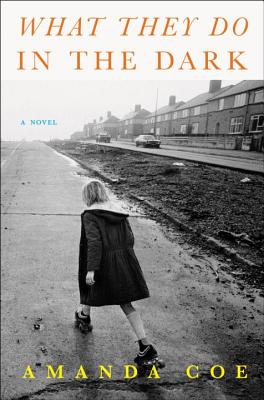 What They Do in the Dark (Hardcover)
A Novel
W. W. Norton & Company, 9780393081381, 256pp.
Publication Date: March 19, 2012
Other Editions of This Title:
Paperback (3/18/2013)
Paperback (7/1/2011)
Paperback (5/1/2012)
* Individual store prices may vary.
Description
An unforgettable debut about the pain, joy, and occasional beauty of childhood and its nearly unspeakable dangers.
Like Lionel Shriver's We Need to Talk About Kevin and Donna Tartt's The Little Friend, this gripping novel pulls you toward its unimaginable climax and will leave you haunted and heartbroken.
Spoiled but emotionally neglected Gemma, who seems to have everything, and semi-feral Pauline, who has less than nothing, are two very different ten-year-old girls growing up in a tough Yorkshire town in the 1970s. Pauline longs for the simple luxuries of Gemma's life: her neatly folded socks and her clean hair. Gemma, upset by her parent's breakup, loses herself in fantasies of meeting the child television star Lallie. When Lallie shoots a movie in their hometown, Gemma and Pauline grab the chance for their wildest dreams to come true. But the film becomes a terrible catalyst for the larger forces acting on the two girls, a dysfunctional adult world that trickles down to the children; and playground bullying escalates, with dreadful consequences.
About the Author
Amanda Coe is a screenwriter and filmmaker whose television credits include the British series Shameless. She is the author of a collection of stories, A Whore in the Kitchen, and the novels The Love She Left Behind and What They Do in the Dark. She lives in London with her husband and two children.
Praise For What They Do in the Dark: A Novel…
...Coe plots these ruined childhoods in a convincing fashion, including everything from drugs to divorce to molestation, without a heavy hand. She has an adept eye for psychological progression...

This arresting and disturbing debut novel focuses on two 10-year-old girls in a gritty 1970s Yorkshire town... Coe has many credits as a screenwriter, so the tight structure and exquisite tension-building throughout might be expected, but her pitch-perfect, unsentimental evocation of the pleasures, confusions, yearnings, and vulnerabilities of girls is what makes this a stunningly accomplished novel.

This darkly funny, sordid, brutally honest concoction comes to a conclusion that nobody could predict, yet it could not have ended any other way, given what happens to Gemma and Pauline as their lives intertwine in a downward spiral toward disaster.

Despite the undercurrents of violence and sex, this is really a story about character: how childhood innocence is lost, cynicism gained, morality discovered and then, perhaps, lost again… a terrific debut, full of energy and color; as propulsive as a thriller.

A brilliant novel… The first half of the book is pure delight… But in the second half, you gradually realize this is not a gentle comedy at all. Indeed, the last 20 pages are among the most horrifying I have ever read.
— A. N. Wilson

One of the most masterly, disturbing pieces of fiction I have read in a long while... will leave you haunted long after you've read the final page.

One of the most compelling novels published this year... Its savage wit and transporting eye for detail are the things that keep you along for the ride.

...superbly plotted, building, from seemingly disparate elements, with a dread inevitability to a tense and shocking finale.

[An] impressive debut… A dark, disturbing look at a 1970s childhood, as a tetchy relationship between two schoolgirls culminates in a truly shocking ending.
or
Not Currently Available for Direct Purchase