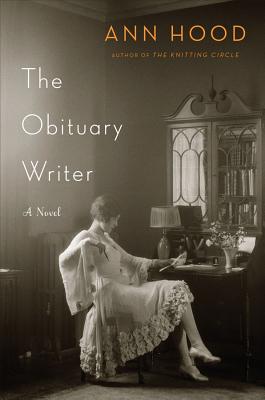 The Obituary Writer
A Novel
Hardcover

* Individual store prices may vary.
Other Editions of This Title:
Digital Audiobook (3/3/2013)
Paperback (10/7/2013)
Compact Disc (3/4/2013)
Compact Disc (3/4/2013)
MP3 CD (3/4/2013)
March 2013 Indie Next List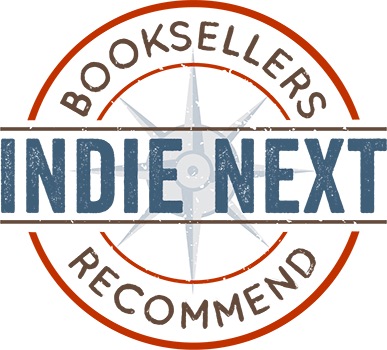 "Vivien, who suffered an incredible loss in the Great San Francisco Earthquake of 1906, helps others cope with their grief by making their lost loved ones come alive on the page. Claire, a young wife and mother in suburban Washington, D.C., who is caught up in the excitement of the 1960 Kennedy inauguration, wants 'more' but she's not quite sure 'more' of what. Theirs are compelling lives of love and loss, romance and friendship, marriage and motherhood, promises made and unreasonable hopes kept alive, and the mystery that is their connection. Literary mystery, love story, and historical fiction -- all beautifully told with expertly drawn characters make this one great novel!"
— Judy Crosby, Island Books, Middletown, RI
View the List
Description
A sophisticated and suspenseful novel about the poignant lives of two women living in different eras.
On the day John F. Kennedy is inaugurated, Claire, an uncompromising young wife and mother obsessed with the glamour of Jackie O, struggles over the decision of whether to stay in a loveless marriage or follow the man she loves and whose baby she may be carrying. Decades earlier, in 1919, Vivien Lowe, an obituary writer, is searching for her lover who disappeared in the Great San Francisco Earthquake of 1906. By telling the stories of the dead, Vivien not only helps others cope with their grief but also begins to understand the devastation of her own terrible loss. The surprising connection between Claire and Vivien will change the life of one of them in unexpected and extraordinary ways. Part literary mystery and part love story,
The Obituary Writer
examines expectations of marriage and love, the roles of wives and mothers, and the emotions of grief, regret, and hope.
Praise For The Obituary Writer: A Novel…
The Obituary Writer is an engrossing book, drawing you in from page one. I admire this graceful and intimate writer for her literary sleight of hand: you don't so much read about her characters as you inhabit them. Reading this book, I felt acutely the sadness of loss, the deliciousness of gossip among a group of women friends, the frustration of miscommunication in marriage, the joys of sensuality. Creating such empathy on the part of a reader isn't easy: Ann Hood just makes it look that way. That's a gift, and we readers are the lucky recipients.

— Elizabeth Berg author of The Day I Ate Whatever I Wanted and Tapestry of Fortunes

In this poignant and incisive novel, Ann Hood brings history back to life in the most intimate way, chronicling the love affairs and heartbreaks of two very different women in two very different times. Moving gracefully and persuasively between post-earthquake San Francisco and the early 1960s, The Obituary Writer makes unexpected connections between these two bygone eras, and in the process, manages to illuminate the present as well as the past.

— Tom Perrotta, author of The Leftovers
W. W. Norton & Company, 9780393081428, 304pp.
Publication Date: March 4, 2013
About the Author
Ann Hood is the author of the best-selling novels The Book That Matters Most, The Obituary Writer, and The Knitting Circle, and the memoir Comfort: A Journey Through Grief. Her most recent books are the memoirs Fly Girl A Memoir and Kitchen Yarns: Notes on Life, Love, and Food. She lives in Providence, Rhode Island, and New York City.
The Obituary Writer takes place in two different eras. Describe some of the period details in the novel that help bring these two different eras to life. How has the world changed between 1919 and 1961, and how has it stayed the same? In what ways are Claire and Vivian defined by the eras in which they live?
Claire fixates on the inauguration of John F. Kennedy and, in particular, on the glamour of Jackie Kennedy. Why do you think Claire is so interested in Jackie? What does the myth of the Kennedys represent to Claire?
What is it about the disappearance of Dougie Daniels that causes Claire to reexamine her own life?
What do Claire and Vivian have in common as characters? Who is stronger, and who is weaker? What kind of strength does each possess?
Vivian loses a lover. Lotte loses a child. Peter loses his mother. Describe the different ways in which the characters in the novel experience loss.
Love takes both women by surprise. What does Claire's love affair with Miles have in common with Vivian's affair with David? How do they differ?
The "Claire" chapters of the novel all begin with epigraphs from Emily Post. What role do manners, etiquette, and the expectations of society have to play in the novel?
What does Vivian have to teach Claire, in the end? What has Vivian's life taught her, and what wisdom does she impart?
Vivian says of grief, "It never really goes away, it just changes shape." How has Vivian's grief changed shape over the course of her life?
In the end, Claire asks Vivian the same question that Vivian has asked so many strangers: "Tell me about your loved one." Do both women help each other to move on in the end?
In listening to mourners and telling the stories of their loved ones, Vivian finds a way of processing her own terrible loss. In your own life, do you find that sharing stories helps people process emotion and come to terms with grief? Does hearing the stories of others help?
or
Not Currently Available for Direct Purchase