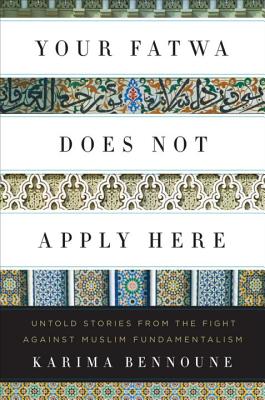 Your Fatwa Does Not Apply Here: Untold Stories from the Fight Against Muslim Fundamentalism (Hardcover)
Untold Stories from the Fight Against Muslim Fundamentalism
W. W. Norton & Company, 9780393081589, 402pp.
Publication Date: August 26, 2013
Description
But this global community of writers, artists, doctors, musicians, museum curators, lawyers, activists, and educators of Muslim heritage remains largely invisible, lost amid the heated coverage of Islamist terror attacks on one side and abuses perpetrated against suspected terrorists on the other.
A veteran of twenty years of human rights research and activism, Karima Bennoune draws on extensive fieldwork and interviews to illuminate the inspiring stories of those who represent one of the best hopes for ending fundamentalist oppression worldwide.
Advertisement