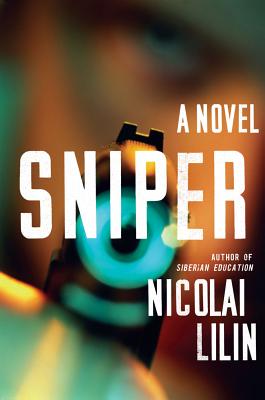 Sniper (Hardcover)
A Novel
W. W. Norton & Company, 9780393082111, 416pp.
Publication Date: May 28, 2012
Other Editions of This Title:
Paperback (6/24/2013)
* Individual store prices may vary.
Description
Poised to stand among the great war novels, the harrowing chronicle of a sniper during the Chechen War.
"The saboteurs? Holy Christ, what happened? What did you do to deserve that?" a fellow soldier responds when he hears that Nicolai Lilin has been assigned to an unconventional, ultra-high-risk paramilitary unit of the Russian army. Also nicknamed the "para-bats" for the black parachutes that dropped them behind enemy lines at night, Lilin and his fellow "saboteurs" soon find themselves fighting Islamic insurgents armed with American weaponry in the breakaway province of Chechnya.
In vivid, harrowing detail, Lilin relays how, under the mind-bending dangers of heavy fire, on unknown terrain, in unpredictable small villages, the only goal is survival. Under the leadership of corrupt generals profiting from the war, his unit develops a camaraderie that is their best hope for staying alive—and staying human. Ultimately, the return to the bland normality of an impersonal society at "peace" might be the hardest struggle of all.
Writing with unhindered directness and power, Lilin combines his own experiences as a sniper in Chechnya together with the stories of those he fought beside to forge an autobiographical novel unique in the literature of war. A bestseller in Europe, this novel will remain an unforgettable account of one of the ugliest conflicts of our time.
About the Author
Nicolai Lilin grew up in Transnistria, which declared its independence from Russia in 1990 but has never been recognized as a state. His previous book, Siberian Education, was also a bestseller in Europe and has been made into a movie with John Malkovich. Lilin lives in Milan, where he has founded an art gallery called Kolima Contemporary Culture.
Praise For Sniper: A Novel…
Starred Review. There is no great mystery or complex message here; rather, it's a simple theme: most soldiers fight and die because they are powerless to do otherwise. Without subtlety, Nicolai also comments critically on the brutality of the Chechen enemy, the perfidy of Russian politicians and generals, and the frontline soldier's dim view of his survival. This is a bloody, sad tale, especially because the soldiers see no end to the conflict.

The 'Catch-22' of Chechnya.
— Billy Heller
or
Not Currently Available for Direct Purchase