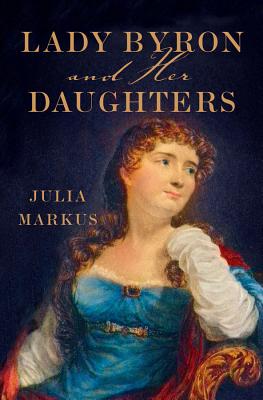 Lady Byron and Her Daughters (Hardcover)
W. W. Norton & Company, 9780393082685, 384pp.
Publication Date: October 13, 2015
* Individual store prices may vary.
Description
A startling reevaluation of Lady Byron's marriage and the untold story of her complex life as single mother and progressive force.
The center of public attention after her tumultuous marriage to Lord Byron, Annabella Milbanke transformed herself from a neglected wife into a figure of incredible resilience and social vision. After she and her infant child were cast out of their home, she was left to navigate the stifling and unsupportive social environment of Regency England. Far from a victim or an obstacle to Byron's work, however, Lady Byron was a rebel against the fashionable snobbery of her class, founding the first Infants School and Co-Operative School in England. A poet and talented mathematician, Lady Byron supported the education of her precocious daughter, Ada Lovelace, now recognized and lauded as a pioneer of computer science, and saved from death her "adoptive daughter" Medora Leigh, the child of Lord Byron's incest with his sister. Lady Byron was adored by the younger abolitionist Harriet Beecher Stowe and by many notable friends. Yet her complex relationships with her family, including the sister Byron loved, runs like a live wire through this skillfully told and groundbreaking biography of a remarkable woman who made a life for herself and became a leading light in her century.
About the Author
Julia Markus, the author of three acclaimed biographies, is the director of creative writing and a professor of English at Hofstra University. She lives in New York City.
Praise For Lady Byron and Her Daughters…
Markus is a skilled and sure-footed storyteller who sketches in the complications of Byron's biography with speed and assurance.

What a lively and captivating story! Julia Markus's reappraisal of Byron's much-maligned wife shows a talented, generous woman who played a vital role in the life of her times.
— Lynne Sharon Schwartz, author of The Writing on the Wall

It is Julia Markus's peculiar gift to rescue great 'lesser lives' of the English Romantic period from undeserved oblivion… To the delight of her devoted readership, Markus has done it again…the book is a treat from start to finish.
— Vivian Gornick, author of The Odd Woman and the City

Julia Markus paints a fascinating portrait of a woman who lived an enormously useful life—rich in detail, brilliantly researched, witty, and insightful.
— Miriam Levine, author of Devotion: A Memoir

I feel as if I'm getting acquainted with Lady Byron for the first time. Julia Markus's interpretation is engaging, accessible, and compassionate.
— Peter Graham, author of Don Juan and Regency England

No one tells a story like Julia Markus… A joy to read and often hilariously funny, the book brilliantly braids together literature, history, and psychology.
— Patricia Cronin, author of Harriet Hosmer: Lost and Found, A Catalogue Raisonné

A genuine contribution to Byron studies… Markus brings perspective to Lady Byron's scandalous marriage, to her relationship with daughter Ada, computer science pioneer, to luminaries such as Charles Babbage, Walter Scott, Queen Victoria, as well as to escaped American slaves… A refreshing portrait of a talented human being complete with her accomplishments and disappointments.
— Arnold Anthony Schmidt, author of Byron and the Rhetoric of Italian Nationalism

Cheers to Julia Markus for rescuing Lady Byron from two centuries of ignominy. She portrays her fascinating cast of characters and their era with style and verve.
— Alix Kates Shulman, author of To Love What Is: A Marriage Transformed