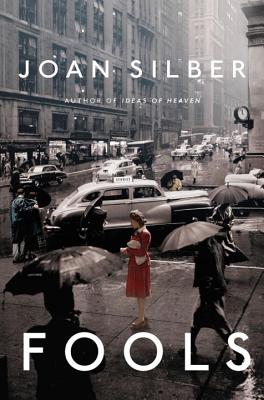 Fools
Stories
Hardcover

* Individual store prices may vary.
Other Editions of This Title:
Paperback (4/14/2014)
Description
A dazzling new collection of interconnected stories by the National Book Award finalist.
When is it wise to be a fool for something? What makes people want to be better than they are? From New York to India to Paris, from the Catholic Worker movement to Occupy Wall Street, the characters in Joan Silber's dazzling new story cycle tackle this question head-on.
Vera, the shy, anarchist daughter of missionary parents, leaves her family for love and activism in New York. A generation later, her own doubting daughter insists on the truth of being of two minds, even in marriage. The adulterous son of a Florida hotel owner steals money from his family and departs for Paris, where he takes up with a young woman and finds himself outsmarted in turn. Fools ponders the circle of winners and losers, dupers and duped, and the price we pay for our beliefs.
Fools is a luminous, intelligent, and rewarding work of fiction from the author for whom the Boston Globe said, "No other writer can make a few small decisions ripple across the globe, and across time, with more subtlety and power."
Praise For Fools: Stories…
Fools is astonishing for its range, for its sweeping sense of time and place, and most especially for its deep insight into the way small choices can circle out to shape lives, and even human history. This is a beautiful book and an important literary achievement.

— Dan Chaon

Joan Silber's stories are like compressed novels. They are interlocking tales that fill in the history of revolutionary politics in the twentieth century.
— Edmund White

I loved Fools. The stories always surprised me, with the narratives unfolding as if in real time, and then turning unexpected in so many ways, twisting into stories that felt like remembered history, but with such added emotion that I thought about the characters for several days afterward as if they were here in my house.

— Susan Straight

Joan Silber's stories charm us. And amuse us. And engage us. And move us. And even enlighten us. Fools embraces us all.

— Amy Bloom

Fools is a wonderfully winning exploration of impetuousness in all of its appalling and appealing forms, and its deftly interconnected stories are devoted to those dreamers who act rashly out of their better natures, who never quit asking the world, Can't you do better than that?—a question certain to become increasingly urgent as this twenty-first century progresses.

— Jim Shepard

Joan Silber is one of the wisest, finest, most capacious observers of the human condition writing now. We should all be as heartbreakingly foolish and beautiful as the characters in this collection. Silber understands them inside out, and brings them close to us, as no one else can.
— Stacey D'Erasmo

Fools is a unique and fascinating collection that celebrates not so much a place or a family or a single life as it does an idea—anarchy—as it runs through three generations of loosely connected people. The collective vision this provokes is what makes the book intellectually satisfying, the separate lives it convincingly displays are what move the heart.

— Antonya Nelson

Fools is great fiction. Here are anarchists and pacifists, protesters in causes to do with freedom and equality, causes to which these self-aware men and women devote themselves—or not. It is impossible not to be enthralled.

— Christine Schutt

In Joan Silber's dazzling new story collection, written in elegant prose and with clairvoyant wisdom, the loves and aspirations, both spiritual and material, of six very different people reaffirm in unexpected ways the fallibility and the essential sameness of our human condition.
— Lily Tuck
W. W. Norton & Company, 9780393088700, 256pp.
Publication Date: May 13, 2013
About the Author
Joan Silber is the author of eight works of fiction. Among many awards and honors, she has won the PEN/Faulkner Award and the National Book Critics Circle Award in Fiction and has been a finalist for the National Book Award and the Los Angeles Times Book Prize. She teaches at Sarah Lawrence College and lives in New York City.
or
Not Currently Available for Direct Purchase