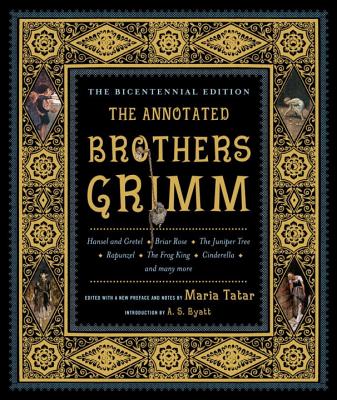 The Annotated Brothers Grimm (Hardcover)
W. W. Norton & Company, 9780393088861, 552pp.
Publication Date: October 15, 2012
Description
Publication of the Grimms Children's Stories and Household Tales in 1812 brought the great European oral folk tradition into print for the first time. The Annotated Brothers Grimm returns in a deluxe and augmented 200th-anniversary edition commemorating that landmark event. Adding to such favorites as Cinderella, Little Red Riding Hood, Snow White, and Rapunzel, Maria Tatar includes six new entries, among them Four Clever Brothers, The Water of Life, The White Snake, and The Old Man and His Grandson. The expanded edition features an enhanced selection of illustrations, many in color, by legendary artists such as George Cruikshank and Arthur Rackham; annotations that explore the historical origins, cultural context, and psychological effects of the tales; and a biographical essay on Jacob and Wilhelm Grimm. A perennial favorite in the acclaimed Norton Annotated series, this magnificent volume will draw both children and adults into the enchanting world of fairy tales.
Advertisement