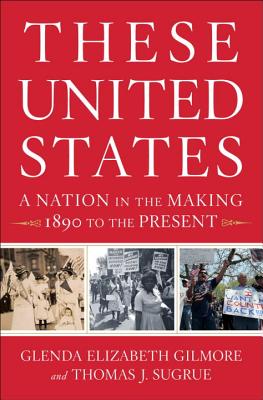 These United States (Hardcover)
A Nation in the Making, 1890 to the Present
W. W. Norton & Company, 9780393239522, 736pp.
Publication Date: October 19, 2015
* Individual store prices may vary.
or
Not Currently Available for Direct Purchase
Description
Acclaimed historians Glenda Elizabeth Gilmore and Thomas J. Sugrue forge the panoramic and the personal into an authoritative narrative. They give us insightful accounts of the century's large events--war, prosperity, and depression, astute leadership and arrogant power, the rise and decline of a broad middle class. And they ground the history in the stories of everyday Americans such as William Hushka, a Lithuanian immigrant who makes and loses an American life; Stan Igawa, a Japanese-American who never doubts his citizenship despite internment during World War II; and Betty Dukes, a Wal-Mart cashier who takes on America's largest corporation over wage discrimination.
The history begins and ends in periods of concentrated wealth, with immigration roiling politics and racial divisions flaring. Its arc over those hundred-plus years raises key questions: how far has our democracy come? Were the postwar decades of middle-class prosperity and global power a culmination of the American Century or the exception in a long history of economic and political division? Gilmore and Sugrue frame these questions by drawing the illuminating connections characteristic of the best historical writing.
Advertisement