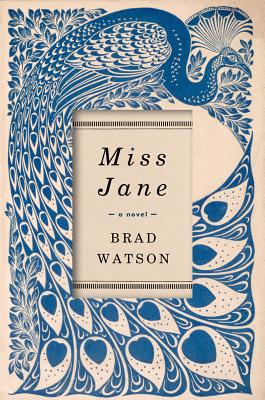 Miss Jane
A Novel
Hardcover

* Individual store prices may vary.
Other Editions of This Title:
Digital Audiobook (10/20/2016)
Paperback (7/11/2017)
July 2016 Indie Next List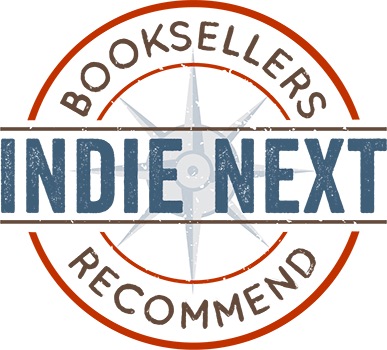 "At first, I was uncomfortable reading about the life Jane Chisolm has to lead due to a genital birth defect and assumed that I would be sad for her throughout the book, but this is so beautifully written and unsentimental in its depiction of Jane's quiet strength and courageous acceptance of her life that I fell in love with her quite quickly. While all the supporting characters have their own peculiarities, they are tender and endearing to Jane and that helped me to understand how she endured and was loved so fully. Everyone should read this extraordinary book and feel, as I did, the joy of this remarkable woman."
— Nancy Banks (E), City Stacks Books and Coffee, Denver, CO
View the List
Description
Longlisted for the National Book Award for Fiction: Astonishing prose brings to life a forgotten woman and a lost world in a strange and bittersweet Southern pastoral.
Since his award-winning debut collection of stories, Last Days of the Dog-Men, Brad Watson has been expanding the literary traditions of the South, in work as melancholy, witty, strange, and lovely as any in America.
Now, drawing on the story of his own great-aunt, Watson explores the life of Miss Jane Chisolm, born in rural, early-twentieth-century Mississippi with a genital birth defect that would stand in the way of the central "uses" for a woman in that time and place: sex and marriage. From the highly erotic world of nature around her to the hard tactile labor of farm life, from the country doctor who befriends her to the boy who loved but was forced to leave her, Miss Jane Chisolm and her world are anything but barren.
The potency and implacable cruelty of nature, as well as its beauty, is a trademark of Watson's fiction. In Miss Jane, the author brings to life a hard, unromantic past that is tinged with the sadness of unattainable loves, yet shot through with a transcendent beauty. Jane Chisolm's irrepressible vitality and generous spirit give her the strength to live her life as she pleases in spite of the limitations that others, and her own body, would place on her. Free to satisfy only herself, she mesmerizes those around her, exerting an unearthly fascination that lives beyond her still.
Praise For Miss Jane: A Novel…
[The] complexity and drama of Watson's gorgeous work here is life's as well: Sometimes physical realities expand us, sometimes trap; sometimes heroism lies in combating our helplessness, sometimes in accepting it. A writer of profound emotional depths, Watson does not lie to his reader, so neither does his Jane. She never stops longing for a wholeness she may never know, but she is determined that her citizenship in the world, however onerous, be dragged into the light and there be lived without apology or perfection or pity.
— Amy Grace Loyd - New York Times Book Review

Watson infuses the story with curiosity, uncertainty, and, not unlike Jeffrey Eugenides's Middlesex, a certain wildness…The book plays on the tongue like an oyster—first salty, then cold—before slipping away to be consumed and digested.

— Aditi Sriram - Washington Post

One of the most spot-on, most poetic renderings of Southern vernacular this side of Charles Portis. In his hands, Miss Jane becomes an epic of a small survivor. As with fellow Mississippian William Faulkner, Watson's humble characters prevail because they endure.

— Ben Steelman - Star News

Jane's strange yet beautiful spirit possesses a haunting, anachronistic beauty. Miss Jane is a truly original novel with a character that readers will cherish. Watson has delivered a striking and unforgettable portrait.

— Book Page

A story worth telling even as it breaks your heart.
— Amy Brady - Chicago Review of Books

[Jane's] fearless acceptance of what sets her apart is profoundly human, and her lifelong struggle to understand her place in the world reflects the intricate workings of our own mysterious hearts.
— Gina Webb - Atlanta Journal-Constitution

Watson has done something extraordinary here. This is not grit-lit...But it is Southern literature, nevertheless: fresh, new, without cliché. Watson may be our best.
— Don Noble - Alabama Writers' Forum

An exceptionally well written book. The prose was beautiful and the novel had a gentleness about it...I loved this book for its simplicity and would highly recommend it.
— Meredith Kelly - Luxury Reading

As Watson arcs through the story of Jane's life in sensitive, beautifully precise prose, we are both absorbed and humbled.
— Library Journal (starred)

A well-written portrait of a person whose rich inner life outstrips the limits of her body.
— Kirkus Reviews
W. W. Norton & Company, 9780393241730, 288pp.
Publication Date: July 12, 2016
About the Author
Brad Watson (1955—2020) taught creative writing at the University of Wyoming, Laramie. His first collection, Last Days of the Dog-Men, won the Sue Kauffman Award for First Fiction from the American Academy of Arts & Letters; his first novel, The Heaven of Mercury, was a finalist for the National Book Award, and his Aliens in the Prime of Their Lives was a finalist for the PEN/Faulkner Award for Fiction.
1. Brad Watson opens Miss Jane with descriptions of the things Jane does not fear (13–16). Toward the end of the novel, Dr. Thompson reveals that he was afraid of "just about everything" as a child (267). Why does Watson bookend the novel in this way? What does it reveal about these two characters?
2. How do the Chisolms and the other people in their rural community deal with adversity, illness, loss, and death? How do religion and superstition influence their thinking?
3. How does Watson create the novel's distinct sense of place and time?
4. What does the imagery Watson uses to describe his characters' thoughts and feelings reveal about their worldview?
5. Dr. Thompson tells Jane about birds' anatomy, and Jane says, "Maybe I'm part bird" (270). Does she mean this only in the physical sense? What is her relationship to animals and nature?
6. What role does sex play throughout the novel? How do the different characters perceive and express their sexuality? Do their actions match their convictions? Do the Chisolms and their neighbors successfully circumscribe sex's power? To what extent does it shape their community?
7. Why do you think Watson chose to switch between different characters' perspectives to tell this story? What does each character's perspective reveal, and which one is most interesting to you?
8. Do the women in the novel accept their designated roles? How do they navigate their limited choices and freedoms? How are they portrayed? How do Jane, Grace, and their mother differ, and how might they be similar?
9. Why do Jane's parents eventually push her to leave the farm? Were they right to do so?
10. "You're essentially a normal child, Jane, as I've said," Dr. Thompson explains to Jane. "Complicated, but essentially normal" (159). Is this view borne out by her experiences? How does her physical difference affect Jane's sense of self and others' views of her? Are her otherness and relative isolation the result of her body or her choices?
11. Are the reactions to Jane's situation—both of Jane herself and of the other characters—specific to this time and place, or are they universal?
12. How do Mr. Chisolm's life insurance policies both affect the narrative and interact with the novel's themes of labor, physicality, death, family, inheritance, and money? Do you think such policies play a different role in this type of rural community than in urban and suburban areas?
13. Dr. Thompson says to Jane, "It doesn't matter that you were not allowed to stay with or even marry that Key boy. In fact what you had with him, and still do in your memory, in your mind, is something greater than many people have in the end, when they find themselves trapped in the business of love and marriage" (266). Is he right about this? How are love and marriage depicted in the novel?
14. Jane's parents are both given to melancholy, and Grace to anger. Why is Jane's temperament so different?
15. Is the promise of medical advancement a source of hope or a burden to Jane and her family? Is the young doctor right to offer Jane treatment so late in her life?
16. What does the novel's title reveal about the story and the character? Is "Miss Jane" how Jane views herself?
or
Not Currently Available for Direct Purchase