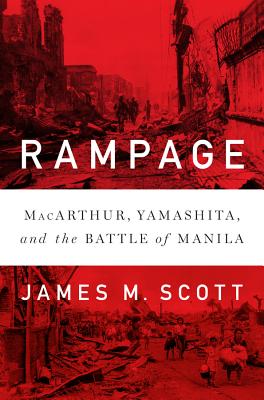 Rampage (Hardcover)
Macarthur, Yamashita, and the Battle of Manila
W. W. Norton & Company, 9780393246940, 640pp.
Publication Date: October 30, 2018
* Individual store prices may vary.
Description
By early 1945, the war against Japan was at its height and General Douglas MacArthur began to fulfill his vow of liberating the Philippines. He was already planning his own victory parade down Dewey Boulevard in Manila, a city he loved dearly. But the Japanese had other plans. While their command had agreed to abandon Manila after the fall of Leyte, a rogue Japanese admiral instructed his troops to fight to the death.
The result was the catastrophic destruction of the city, and a rampage that terrorized the civilian population. Landmarks were demolished, houses were torched, suspected resistance fighters were tortured and killed, countless women were raped, and their husbands and children were murdered. An estimated 100,000 civilians lost their lives in a massacre as heinous as the "Rape of Nanking."
Based on extensive research, war-crimes testimony, after-action reports, and survivor interviews, Rampage recounts one of the most heartbreaking chapters of Pacific war history.