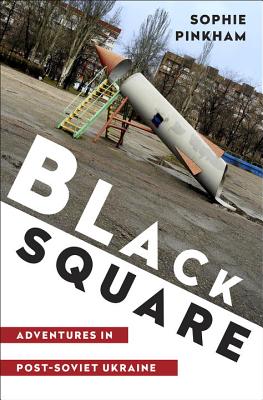 Black Square (Hardcover)
Adventures in Post-Soviet Ukraine
W. W. Norton & Company, 9780393247978, 304pp.
Publication Date: November 1, 2016
* Individual store prices may vary.
Description
Ukraine has rebuilt itself over and over again in the last century, plagued by the same conflicts: corruption, poverty, substance abuse, ethnic clashes, and Russian aggression. Sophie Pinkham saw all this and more in the course of ten years working, traveling, and reporting in Ukraine and Russia, over a period that included the Maidan revolution of 2013-14, Russia's annexation of Crimea, and the ensuing war in eastern Ukraine.
With a keen eye for the dark absurdities of post-Soviet society, Pinkham presents a dynamic account of contemporary Ukrainian life. She meets--among others--a charismatic doctor helping to smooth the transition to democracy even as he struggles with his own drug addiction, a Bolano-esque art gallerist prone to public nudity, and a Russian Jewish clarinetist agitating for Ukrainian liberation. These fascinating personalities, rendered in a bold, original style, deliver an indelible impression of a country on the brink.
Black Square is necessary reading for anyone who wishes to learn not only the political roots of the current conflict in Ukraine but also the personal stories of the people who live it every day.