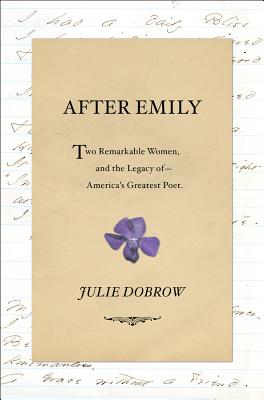 After Emily (Hardcover)
Two Remarkable Women and the Legacy of America's Greatest Poet
W. W. Norton & Company, 9780393249262, 384pp.
Publication Date: October 30, 2018
* Individual store prices may vary.
Description
Emily Dickinson may be the most widely read and beloved of all American poets, but the story behind her work's initial, posthumous publication in 1890 and the mother-and-daughter team most responsible for her enduring legacy are barely known.
After Emily recounts the extraordinary lives of Mabel Loomis Todd and her daughter, Millicent Todd Bingham, and the powerful literary legacy they shared. Mabel's complicated relationships with the Dickinsons--including her thirteen-year extramarital affair with Emily's brother, Austin--roiled the small town of Amherst, Massachusetts. Mabel and Austin's love led to her work with Emily Dickinson's poetry, which inspired both Mabel's life and her daughter's, and fed controversies over the poetry's promotion, editing, and ownership. Julie Dobrow has unearthed hundreds of primary sources to tell this compelling narrative and reveal the surprising impact Mabel and Millicent had on the Emily Dickinson we know today.