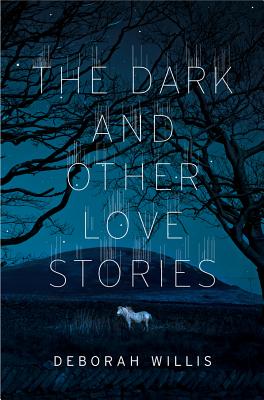 The Dark and Other Love Stories (Hardcover)
W. W. Norton & Company, 9780393285895, 256pp.
Publication Date: February 14, 2017
* Individual store prices may vary.
Description
"The emotional range and depth of [Willis's stories], the clarity and deftness, are astonishing."—Alice Munro
The characters in these thirteen masterful and engaging stories exist on the edge of danger, where landscapes melt into dreamscapes and every house is haunted. A drug dealer's girlfriend signs up for the first manned mission to Mars. A girl falls in love with a man who wants to turn her into a bird. A teenaged girl and her best friend test their relationship by breaking into suburban houses. A wife finds a gaping hole in the floor of the home she shares with her husband, a hole that only she can see. Full of longing and strange humor, these subtle, complex stories—about the love between a man and his pet crow, an alcoholic and his AA sponsor, a mute migrant and a newspaper reporter—show how love ties us to each other and to the world. The Dark and Other Love Stories announces the emergence of a wonderfully gifted storyteller whose stories enlarge our perceptions about the human capacity to love.
About the Author
Deborah Willis's first book, Vanishing and Other Stories, was shortlisted for a Governor General's Award for fiction, named one of the Globe and Mail's top 100 books of the year, and recommended by NPR as one of the best books of 2010. Her work has been translated into Vietnamese, Italian and Hebrew, and has appeared in The Iowa Review, the Virginia Quarterly, The Walrus, and Zoetrope. She lives in Calgary, Alberta.
Praise For The Dark and Other Love Stories…
In
her second collection, Willis zooms in and out on her chosen subjects, adroitly
examining the physical and emotional distances that separate people from one
another—and from the mysteries of their
lives.

The Dark and Other Love Stories announces the emergence of a wonderfully gifted storyteller whose stories enlarge our perceptions about the human capacity to love.


Deborah Willis tapes deep into the surreal in the
real in her second collection, and every story will pull on a different
heartstring while bringing tears to your eyes (both from laughing and crying).

Willis is an immensely talented writer, and her new collection is a thing of beauty: sometimes heartbreaking, sometimes funny, always sharply observed, elegant and incisive.
— Emily St. John Mandel, author of Station Eleven

The Dark and Other Love Stories is an exhilarating book—funny and fearless, empathetic and sharp—and Deborah Willis is a dazzlingly smart and strikingly original writer. I didn't want this book to end.

— Molly Antopol, author of The UnAmericans

A bright, adventurous, and lively collection. Deborah Willis seems to be able to go anywhere and do anything, taking the reader from the Ukraine to Mars. Beautifully told and strangely moving, these stories made the world seem like a slightly different and much more interesting place after I had read them.
— Kevin Canty, author of The Underworld

These poignant, sharply observed stories examine love in its many guises. A marvelous collection.
— Kirstin Valdez Quade, author of Night at the Fiestas

The Dark and Other Love Stories is a kaleidoscopic, dazzling meditation on the switchback nature of love. Who do we choose to love, and who do we choose to leave behind? Every story is ultimately a love story, Willis reminds us, even and especially the strange, wondrous stories of our own lives.

— Marjorie Celona, author of Y