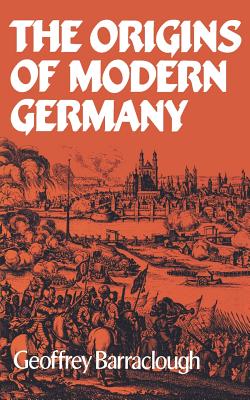 The Origins of Modern Germany (Paperback)
W. W. Norton & Company, 9780393301533, 504pp.
Publication Date: April 17, 1984
* Individual store prices may vary.
Description
"No one is likely to underrate the importance for the rest of Europe—and, indeed, for world history—of the German reaction, beginning in the days of Bismarck, to the crisis of modern industrial capitalism," writes Professor Barraclough, "but the peculiar character of that reaction is only comprehensible in the light of Germany's past. Factors deeply rooted in German history . . . constituted an iron framework, a mold within which were cast all German efforts, from 1870 to 1939, to cope with the problems of modern capitalist society."
The turbulent history of Germany up to World War II has its roots in a thousand years, from the coronation of Charlemagne in 800 A. D. to hegemony and subsequent foundation of medieval Germany, to the rise of Prussian power under Bismarck. Goeffrey Barraclough's classic work of historiography deals with this complex millennium with unmatched authority and depth of knowledge.