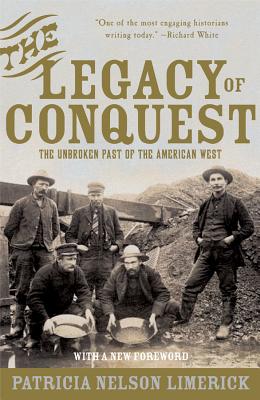 The Legacy of Conquest (Paperback)
The Unbroken Past of the American West
W. W. Norton & Company, 9780393304978, 396pp.
Publication Date: January 1, 2006
* Individual store prices may vary.
Description
The "settling" of the American West has been perceived throughout the world as a series of quaint, violent, and romantic adventures. But in fact, Patricia Nelson Limerick argues, the West has a history grounded primarily in economic reality; in hardheaded questions of profit, loss, competition, and consolidation. Here she interprets the stories and the characters in a new way: the trappers, traders, Indians, farmers, oilmen, cowboys, and sheriffs of the Old West "meant business" in more ways than one, and their descendents mean business today.