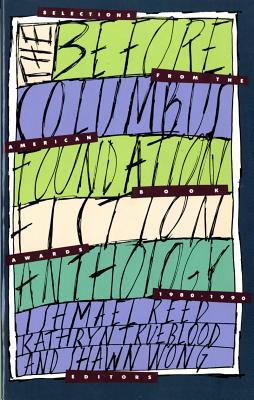 The Before Columbus Foundation Fiction Anthology
Paperback

* Individual store prices may vary.
Description
This anthology includes 30 selections from a decade of award-winning fiction.
Since 1976 the Before Columbus Foundation has been devoted to the task of redefining our notion of "mainstream" American literature to reflect this country's multicultural, multi-ethnic richness and diversity. Since 1980 it has sponsored the American Book Awards.
W. W. Norton & Company, 9780393308327
Publication Date: December 17, 1991
About the Author
Ishmael Reed is the author of over twenty-five books—including Mumbo Jumbo, The Last Days of Louisiana Red, Yellow Back Radio Broke-Down and Juice!. He is also a publisher, television producer, songwriter, radio and television commentator, lecturer, and has long been devoted to exploring an alternative black aesthetic: the trickster tradition, or "Neo-Hoodooism" as he calls it. Founder of the Before Columbus Foundation, he taught at the University of California, Berkeley for over thirty years, retiring in 2005. In 2003, he received the coveted Otto Award for political theater.