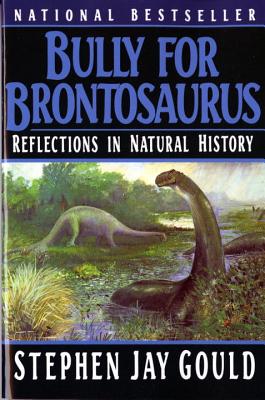 Bully for Brontosaurus (Paperback)
Reflections in Natural History
W. W. Norton & Company, 9780393308570, 544pp.
Publication Date: April 17, 1992
* Individual store prices may vary.
Description
"Provocative and delightfully discursive essays on natural history. . . . Gould is the Stan Musial of essay writing. He can work himself into a corkscrew of ideas and improbable allusions paragraph after paragraph and then, uncoiling, hit it with such power that his fans know they are experiencing the game of essay writing at its best."--John Noble Wilford, New York Times Book Review
About the Author
Stephen Jay Gould (1941-2002) was the Alexander Agassiz Professor of Zoology and Professor of Geology at Harvard University. He published over twenty books, received the National Book and National Book Critics Circle Awards, and a MacArthur Fellowship.
Praise For Bully for Brontosaurus: Reflections in Natural History…
Dozens of choice essays. . . . Teaching and its decline . . . and other signs of the decrepitude of the culture balanced by the cheer and zeal with which Gould extols advances in science. . . . Bully for Brontosaurus and bully for Gould too.


May be Gould's finest to date. . . . Whether his topic is typewriter design, thetechnical triumph of Voyager or Joe DiMaggio's hitting streak, Gould holds our attention. His essays are illuminating, instructive, and fun to read.


No living scientist who writes for the public has a better claim to the mantle of Thomas Huxley in range of interests and felicity of style. . . . Bully for Brontosaurus is the fifth and finest selection.

— David Fromkin