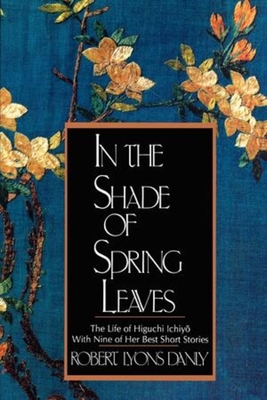 In the Shade of Spring Leaves
The Life of Higuchi Ichiyo, with Nine of Her Best Stories
Paperback

* Individual store prices may vary.
Description
"The Danly-Ichiyo book is one of those works where the author and subject seem so perfectly matched that the style of each suffuses and inspires the other: Danly as translator and commentator picks up and transforms Ichiyo's blend of formal and colloquial language into flowing, strong, modern terms; she, in turn, spreads her wit, her melancholy, her sudden piercing insights to Danly." —Jonathan Spence, New Society
Higuchi Ichiyo, Japan's first woman writer of stature in modern times, was born in 1872 and died at the age of twenty-four. In her brief life she wrote poems, essays, short stories and a great, multivolume diary. This book is made up of a critical biography, interlaced with extracts from the diary, and Robert Danly's translations of nine representative stories.
W. W. Norton & Company, 9780393309133, 388pp.
Publication Date: September 17, 1992
About the Author
Higuchi Ichiyo— (b. 1872 - d. 1896) was a Japanese writer.