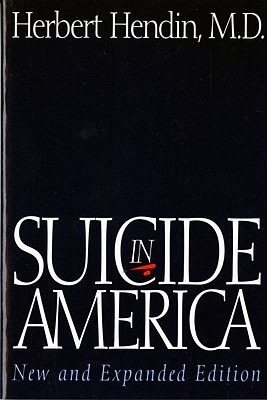 Suicide in America (Paperback)
W. W. Norton & Company, 9780393313680, 320pp.
Publication Date: February 17, 1996
* Individual store prices may vary.
Description
In this new edition of his acclaimed work, Dr. Herbert Hendin casts new light on the problem of suicide, offering what he calls a "psychosocial perspective." Demonstrating that treatment of seriously suicidal people is possible, he also shows how our social policy toward suicide is marked by misconception. He evaluates the "right-to-die" movement, and in a comprehensive new chapter he presents a powerful portrait of euthanasia and assisted suicide in the Netherlands. Interviews with the leading practitioners and proponents are included. This book has much to say not only about how we die but also about how we choose to live.