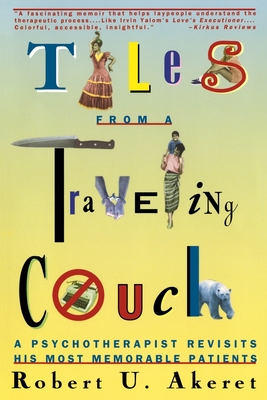 Tales from a Traveling Couch: Psychotherapist Revisits His Most Memorable Patients (Paperback)
Psychotherapist Revisits His Most Memorable Patients
W. W. Norton & Company, 9780393314984, 240pp.
Publication Date: November 17, 1996
Description
Naomi, an abused young Jewish girl from the Bronx who transforms herself into a Spanish flamenco dancer named Isabella--what is she like now, in her mid-fifties What about Charles, who fell madly in love with a circus polar bear? Had he been able to resist his fatal psychosexual attraction What of Sasha, the dashing, prize-winning French novelist with writers block and a penchant for exploiting women? In the end, did his art prevail or his life And what became of Mary--did she ever "murder" again Like a brilliant psychological detective novel, this book tells its stories in fascinating detail while raising fundamental questions about psychotherapy.
Advertisement