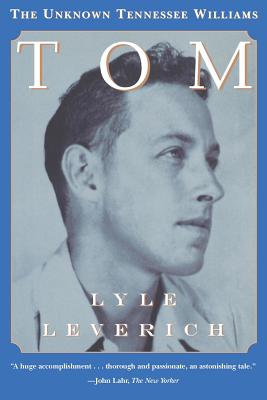 Tom
The Unknown Tennessee Williams
Paperback

* Individual store prices may vary.
Description
"An intimate portrait of a brilliant and beleaguered artist. The most detailed, thorough and compassionate account yet of the playwright's formative years." —San Francisco Chronicle "A remarkable account of a young man's fascinating journey to greatness. A grand vision of a complex creature. An engrossing and compulsive read. Future work must be measured against Leverich for decades to come." —Theater Week
The riveting, revelatory, and sole authorized account of the critical first decades of Tennessee Williams's life. Tennessee Williams, author of such indelible masterpieces as The Glass Menagerie and A Streetcar Named Desire, is considered by many to be the greatest literary artist of the American theater. Tom is Lyle Leverich's definitive account based on his exclusive access to letters, diaries, unpublished manuscripts, and family documents of Williams's early life and of the events that shaped this most autobiographical of dramatists. It tells the story of the marital traumas of his bullying father and overly protective mother, the mental disorders that institutionalized his beloved sister Rose, his stalled academic career, and his confused sexuality and early successes as a writer; and it leaves Thomas Lanier Williams on the brink of fame with The Glass Menagerie and his transformation into the celebrated persona of "Tennessee."
W. W. Norton & Company, 9780393316636, 676pp.
Publication Date: April 17, 1995