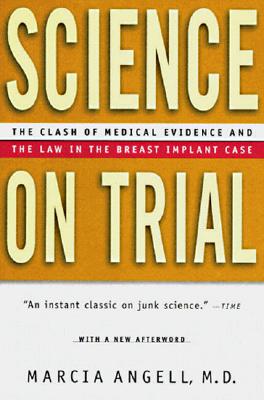 Science on Trial (Paperback)
The Clash of Medical Evidence and the Law in the Breast Implant Case
W. W. Norton & Company, 9780393316728, 268pp.
Publication Date: November 1, 1997
* Individual store prices may vary.
Description
When the FDA banned silicone gel-filled breast implants in 1992, it was responding to mounting concerns that they caused autoimmune and connective tissue disease. The ban triggered a torrent of litigation, as women by the thousands sued breast-implant manufacturers. Sympathetic juries awarded huge damages, leading to a $4.25 billion class-action settlement that still wasn't large enough to cover all the claims. Shockingly, rigorous scientific studies of breast implants then began to show that there is no significant link between breast implants and disease. Why were the courts and the public so certain that breast implants were dangerous when medical researchers were not? The answer to this question reveals important differences in the way science, the law, and the public regard evidence--and not just in the breast-implant controversy. As our society becomes ever more dependent, at all levels, on science and technology, misconceptions about scientific evidence become an increasing danger to the public good--with consequences that extend far beyond the question of whether silicone gel-filled breast implants are safe.