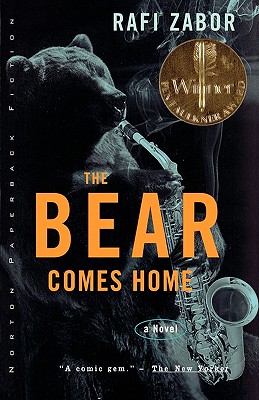 The Bear Comes Home (Paperback)
A Novel
W. W. Norton & Company, 9780393318630, 480pp.
Publication Date: September 17, 1998
* Individual store prices may vary.
Description
Winner of the PEN/Faulkner Award for Fiction: "A hilarious, richly imagined bear's eye view of love, music, alienation, manhood and humanity . . . that recalls Pynchon at his most controlled."—Publishers Weekly
The hero of this sensational first novel is an alto-sax virtuoso trying to evolve a personal style out of Coltrane and Rollins. He also happens to be a walking, talking, Blake- and Shakespeare-quoting bear whose musical, spiritual, and romantic adventures add up to perhaps the best novel, ursine or human, ever written about jazz. "Poignant and touching moments combine with hilarious descriptions of the bear's struggle in a story that anyone — whether familiar with jazz or not — will find compelling and entertaining."—David Amram,
Los Angeles Times Book Review
"Zabor's knack for detail makes the absurd premise believable . . . and neatly turns the weighty subject — the painful and ungainly growth of an artist — into a comic gem."—
The New Yorker
  "In fluent, witty prose Zabor conveys with remarkable vividness the texture of group improvisation. . . . It swings."—A. O. Scott,
New York Newsday
"Sometimes you get the bear and sometimes the bear gets you. Get the Bear."—David Nicholson,
Washington Post
  "Zabor . . . conveys the mingled joy and terror of musical improvisation. He also displays a mean wit."—
New York Times Book Review
One of the
Los Angeles Times Book Review
's 100 best books of 1997 Winner of the PEN/Faulkner Award for Fiction
About the Author
Rafi Zabor is a writer and occasional jazz drummer who lives in Brooklyn, New York. The Bear Comes Home is his first novel.