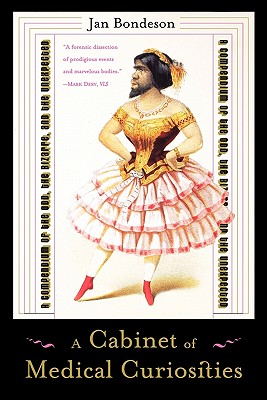 A Cabinet of Medical Curiosities (Paperback)
W. W. Norton & Company, 9780393318920, 250pp.
Publication Date: April 17, 1999
* Individual store prices may vary.
Description
In this book of amazing oddities, Jan Bondeson explores unexpected, gruesome, and bizarre aspects of the history of medicine. He regales us with stories of spontaneous human combustion; vicious tribes of tailed men; the Two-Headed Boy of Bengal; Mary Toft, who allegedly gave birth to seventeen rabbits; and Julia Pastrana, exhibited around the world as the Ape Woman. Bondeson combines an historian's skill in showing us our timeless fascination with the grotesque with a physician's diagnostic abilities, as he examines the evidence and provides likely explanations for these peculiar events. "Fascinating. . . . Well-researched and extensively illustrated with items from Bondeson's] personal collection, it covers a wide range of medical monstrosities, and there is something for everyone." The Lancet "Entertaining in the simultaneously creepy and amusing way of a carnival sideshow. . . . Bondeson is quick to acknowledge absurdity, and his wry humor, along with his strong personal judgments, spice up the book." Publishers Weekly "Bondeson . . . regards his exhibits with a careful scientist's eye, discovering misinterpreted evidence, tragic genetic mutations, and, occasionally, outright fraud." Library Journal.