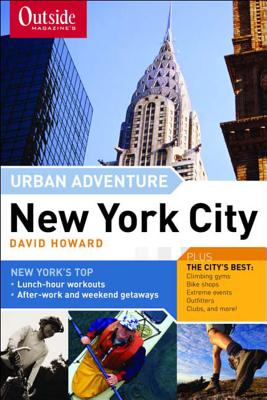 Outside Magazine's Urban Adventure (Paperback)
New York City
W. W. Norton & Company, 9780393322125, 256pp.
Publication Date: September 17, 2002
* Individual store prices may vary.
Description
From the editors of the original active lifestyle magazine, the first where-to guide to outdoor adventure in one of America's greatest metro areas.
Beneath its glitter and glamour, New York hides surprising chances to pursue active outdoor sports. And a small but growing band of urban pioneers have figured out how to live the active lifestyle and live in the city, too. Featuring detailed descriptions of rides, routes, resources, and hangouts for two dozen sports, this guide celebrates New York's little-known pockets of open space where the city-worn can reinvigorate themselves. Rediscover the mighty Hudson River from a sea kayak. Get a wicked workout mountain biking in Queens or on Staten Island. Meet urban pioneers who climb buildings and bridges and go caving in Manhattan's labyrinth of tunnels. Try scuba diving in New York harbor. Each chapter covers a favorite adventure sport or activity, and includes top metro destinations along with brief profiles of the best gear outlets and gonzo urban adventurers. For easy planning, each chapter is presented in four parts: city center, suburbs, day trips, and outlying weekend attractions.
About the Author
Freelance writer David Howard lives on the Upper East Side of New York City. His articles have appeared in The New York Times, National Geographic Adventure, Smart Business, Christian Science Monitor, and People.com.
or
Not Currently Available for Direct Purchase