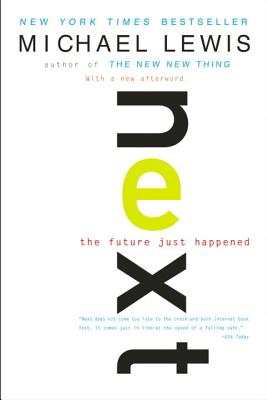 Next (Paperback)
The Future Just Happened
W. W. Norton & Company, 9780393323528, 240pp.
Publication Date: May 17, 2002
* Individual store prices may vary.
Description
With his knowing eye and wicked pen, Michael Lewis reveals how the Internet boom has encouraged changes in the way we live, work, and think. In the midst of one of the greatest status revolutions in the history of the world, the Internet has become a weapon in the hands of revolutionaries. Old priesthoods are crumbling. In the new order, the amateur is king: fourteen-year-olds manipulate the stock market and nineteen-year-olds take down the music industry. Unseen forces undermine all forms of collectivism, from the family to the mass market: one black box has the power to end television as we know it, and another one may dictate significant changes in our practice of democracy. With a new afterword by the author.