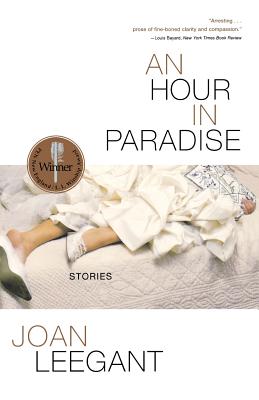 An Hour in Paradise (Paperback)
Stories
W. W. Norton & Company, 9780393325843, 240pp.
Publication Date: August 17, 2004
* Individual store prices may vary.
Description
Joan Leegant's collection takes its title from the Yiddish proverb "Even an hour in Paradise is worthwhile." In settings from Jerusalem to Queens, from Hollywood's outskirts to Sarasota, Florida, the characters in this mesmerizing debut collection are drawn to the seductions of religion, soldiering on in search of divine and human connection. A former drug dealer turned yeshiva student faces his past with a dying AIDS patient. A disaffected American in the ancient city of Safed ventures into Kabbalist mysticism and gets more than he bargained for. A rabbi whose morning minyan is visited by a pair of Siamese twins considers the possibility that his guests are not mere mortals. An aging Jerusalemite chronicles his country's changes during the biblical year of rest. By turns poignant and comic, unflinching and compassionate with a dose of fabulist daring "An Hour in Paradise" explores the dangers and unforeseen rewards of our most fundamental longings.