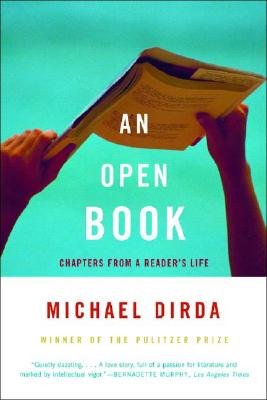 An Open Book (Paperback)
Chapters fom a Reader's Life
W. W. Norton & Company, 9780393326147, 336pp.
Publication Date: December 17, 2004
Other Editions of This Title:
Digital Audiobook (6/5/2008)
* Individual store prices may vary.
Description
"A love story, full of a passion for literature and marked by intellectual vigor."—Bernadette Murphy, Los Angeles Times
"All that kid wants to do is stick his nose in a book," Michael Dirda's steelworker father used to complain, worried about his son's passion for reading. In
An Open Book
, one of the most delightful memoirs to emerge in years, the acclaimed literary journalist Michael Dirda re-creates his boyhood in rust-belt Ohio, first in the working-class town of Lorain, then at Oberlin College. In addition to his colorful family and friends,
An Open Book
also features the great writers and fictional characters who fueled Dirda's imagination: from Green Lantern to Sherlock Holmes, from Candy to Proust. The result is an affectionate homage to small-town America—summer jobs, school fights, sweepstakes contests, and first dates—as well as a paean to what could arguably be called the last great age of reading. "Dirda is a superb literary essayist."—Harold Bloom "Michael Dirda's memoir—no surprise to me—is so good that I went up to the attic meaning to send him one of my antique Big Little books as a salute to excellence...A great job. I'll be buying
An Open Book
for my children and grandchildren."—Russell Baker, author of
Growing Up
"Here, in
An Open Book
, is the show and tell of a wonderful American story, everything coming together in the immemorial dance of literature and memory, of history and gossip, and of the deeply felt, bittersweet story (his own) of a young life. Read it and rejoice."—George Garrett "A lovely, unapologetically nostalgic remembrance of growing up in a more innocent America, but it is also the touching story of one person's lifelong love affair with words."—June Sawyer,
San Francisco Chronicle
"Dirda inhabits each book he reads. Inhabits it—and makes a space alongside it for us to join him....He is a rare treasure."—James Sallis,
Boston Sunday Globe
About the Author
Michael Dirda, who won a Pulitzer Prize for distinguished criticism at the Washington Post Book World, is the author of An Open Book, Bound to Please, and Readings: Essays and Literary Entertainments. He lives in Silver Spring, Maryland.