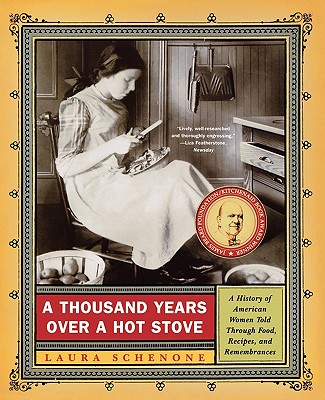 A Thousand Years Over a Hot Stove (Paperback)
A History of American Women Told Through Food, Recipes, and Remembrances
W. W. Norton & Company, 9780393326277, 448pp.
Publication Date: November 17, 2004
* Individual store prices may vary.
Description
Filled with classic recipes and inspirational stories, A Thousand Years Over a Hot Stove will make you think twice about the food on your plate. Here is the first book to recount how American women have gathered, cooked, and prepared food for lovers, strangers, and family throughout the ages. We find native women who pried nourishment from the wilderness, mothers who sold biscuits to buy their children's freedom, immigrant wives who cooked old foods in new homes to provide comfort. From church bake sales to microwaving moms, this book is a celebration of women's lives, homes, and communities. Over fifty recipes, from Federal Pancakes to Sweet Potato Pie, are beautifully presented along with over one hundred images from artists, photographers, and rare sources. A Thousand Years Over a Hot Stove is the shared history of all American women and the perfect gift for anyone who ever put food on the table.