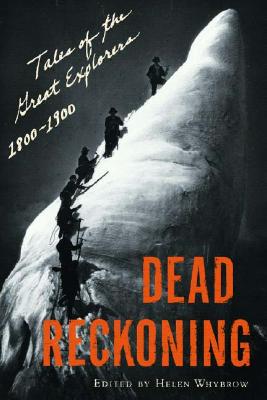 Dead Reckoning: Tales of the Great Explorers, 1800-1900 (Paperback)
Tales of the Great Explorers, 1800-1900
W. W. Norton & Company, 9780393326536, 566pp.
Publication Date: March 1, 2005
Description
Richard Burton makes a forbidden pilgrimage to Mecca; Mary Kingsley wanders alone in the jungles of West Africa; Fridtjof Nansen tries to walk to the North Pole; Mary Mummery describes a harrowing first ascent in the Alps; Francis Parkman hunts buffalo with the Sioux in the Black Hills. This remarkable collection contains stories from the most compelling and celebrated odysseys of the century, some of them long-forgotten classics of their time. From polar navigation to the search for the source of the Nile to the first crossing of the Himalayas to a quest for the origin of species, this book ranges the globe and captures the restlessness of the human spirit. "What emerges again and again in the writings Whybrow has compiled are not the ways in which an explorer destroys or inflates or distorts but the ways an explorer comes to see." Edward Rothstein, New York Times.
Advertisement