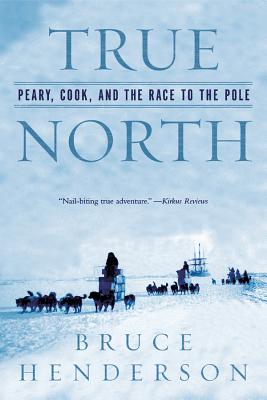 True North
Peary, Cook, and the Race to the Pole
Paperback

* Individual store prices may vary.
Description
"Nail-biting true adventure."--Kirkus Reviews
In 1909, two men laid rival claims to this crown jewel of exploration. A century later, the battle rages still. This book is about one of the most enduring and vitriolic feuds in the history of exploration. "What a consummate cur he is," said Robert Peary of Frederick Cook in 1911. Cook responded, "Peary has stooped to every crime from rape to murder." They had started out as friends and shipmates, with Cook, a doctor, accompanying Peary, a civil engineer, on an expedition to northern Greenland in 1891. Peary's leg was shattered in an accident, and without Cook's care he might never have walked again. But by the summer of 1909, all the goodwill was gone. Peary said he had reached the Pole in September 1909; Cook scooped him, presenting evidence that he had gotten there in 1908. Bruce Henderson makes a wonderful narrative out of the claims and counterclaims, and he introduces fascinating scientific and psychological evidence to put the appalling details of polar travel in a new context.
W. W. Norton & Company, 9780393327380, 352pp.
Publication Date: February 17, 2006
About the Author
Bruce Henderson is the author and coauthor of many nonfiction books, including the #1 New York Times bestseller And the Sea Will Tell. He lives in Santa Rosa, California.