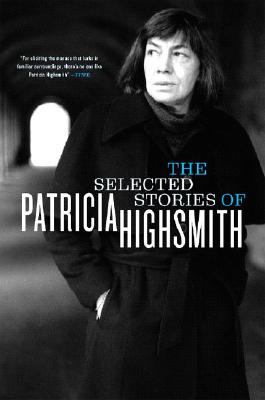 The Selected Stories of Patricia Highsmith (Paperback)
W. W. Norton & Company, 9780393327724, 724pp.
Publication Date: December 17, 2005
* Individual store prices may vary.
Description

These stories highlight the remarkable range of Highsmith's powers her unique ability to quickly, almost imperceptibly, draw out the mystery and strangeness of her subject, which appears achingly ordinary to our naked eye. Whether writing about jaded wives or household pets, Highsmith continually upsets our expectations and presents a world frighteningly familiar to our own, where danger lurks around every turn. Stories from The Animal-Lovers Book of Beastly Murders portray, with incisive humor, the murderously competitive desires of our most trusted companions. In this viciously satirical reprise of Kafka, cats, dogs, and cockroaches are no longer necessary aspects of a happy home but actually have the power to destroy it. In the short sketches that make up the Little Tales of Misogyny, Highsmith rediscovers predictable female characters "The Dancer," "The Female Novelist," "The Prude" and, through scathing humor, invests them with uniquely destructive powers. As a writer, Highsmith was all too well aware of the stolid patriarchal conventions that ruled her day her publisher rejected her second book out of hand because of its homosexual content. She is not a polemicist, but, as stories like "Oona the Jolly Cave Woman" and "The Mobile Bed-Object" reveal, her bizarre, haunting fiction continually betrays the inadequacy of our conventional understanding of female character. Highsmith eventually moved away from these coolly satiric, darkly comic exercises, and in her later collections, The Black House, Slowly, Slowly in the Wind, and Mermaids on the Golf Course, she uses the warm familiarities of middle-class life the manicured lawns, the cozy uptown apartments, the local pubs as the backbone for her chilling portrayals. "The Black House," for instance, explores the small-town male camaraderie and the destructive secret it masks: in this world, the fact that everyone knows your name is more likely a curse than a blessing. In the title story of the final collection presented here, "Mermaids on a Golf-Course," a man's extraordinary brush with death endows his everyday desires with fantastically devastating consequences. In her later work, Highsmith adds a dimension of penetrating psychological insight, evoked most vividly in stories like "A Curious Suicide" and "The Stuff of Madness," where the precarious line between fantasy and reality is blurred and we experience the terrifying possibility of slipping between them. Great writers view the world askew, and in their art they reflect our world back to us, slightly distorted.

The Selected Stories reveals Highsmith's deft and exacting style, her incisive satirical intelligence, and her faultless eye for depicting the inner tremblings of human character. Her world remains all the more frightening because we recognize it as our own.