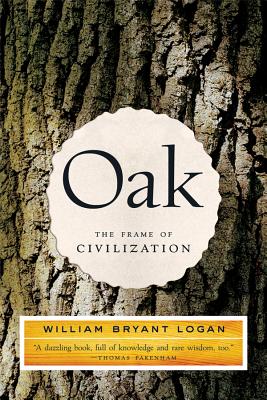 Oak (Paperback)
The Frame of Civilization
W. W. Norton & Company, 9780393327786, 336pp.
Publication Date: July 17, 2006
* Individual store prices may vary.
Description
Professional arborist and award-winning nature writer William Bryant Logan deftly relates the delightful history of the reciprocal relationship between humans and oak trees since time immemorial a profound link that has almost been forgotten. From the ink of Bach's cantatas, to the first boat to reach the New World, to the wagon, the barrel, and the sword, oak trees have been a constant presence throughout our history. In fact, civilization prospered where oaks grew, and for centuries these supremely adaptable, generous trees have supported humankind in nearly every facet of life. With an unabashed enthusiasm for his subject (Carol Haggas, Booklist) Logan combines science, philosophy, spirituality, and history with a contagious curiosity about why the natural world works the way it does. At once humorous and reverent, this splendid acknowledgment of a natural marvel (Publishing News) reintroduces the oak tree so that we might see its vibrant presence throughout our history and our modern world.