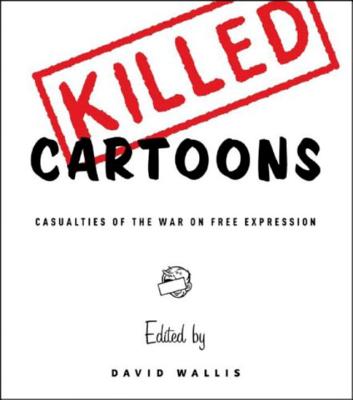 Killed Cartoons
Casualties of the War on Free Expression
Paperback

* Individual store prices may vary.
Description
One hundred political cartoons you wanted to see, but weren't allowed to: all were banned for being too hot to handle.
Think you live in a society with a free press? These celebrated cartoonists and illustrators found out otherwise. Whether blasting Bush for his "Bring 'em on!" speech, spanking pedophile priests, questioning capital punishment, debating the disputed 2000 election, or just mocking baseball mascots, they learned that newspapers and magazines increasingly play it safe by suppressing satire.
With censored cartoons, many unpublished, by the likes of Garry Trudeau, Doug Marlette, Paul Conrad, Mike Luckovich, Matt Davies, and Ted Rall (all Pulitzer Prize winners or finalists), as well as unearthed editorial illustrations by Norman Rockwell, Edward Sorel, Anita Kunz, Marshall Arisman, and Steve Brodner, you will find yourself surprised and often shocked by the images themselves—and outraged by the fact that a fearful editor kept you from seeing them. Needed now more than ever because of a neutered press that's more lapdog than watchdog,
Killed Cartoons
will make you laugh, make you angry, and make you think.
W. W. Norton & Company, 9780393329247, 288pp.
Publication Date: March 17, 2007
About the Author
David Wallis, editor of the acclaimed Killed: Great Journalism Too Hot to Print, is the founder of Featurewell.com, a syndicate that markets articles by more than 1,500 writers and journalists. He lives in the New York City area.
or
Not Currently Available for Direct Purchase