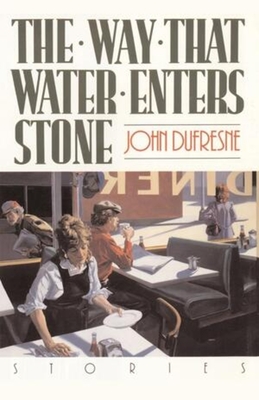 The Way That Water Enters Stone (Paperback)
Stories
W. W. Norton & Company, 9780393331028
Publication Date: January 1, 1997
* Individual store prices may vary.
Description
Written with a truly original fiction voice, John Dufresne's powerful debut collection of stories is filled with quirky characters in hours of crisis and flashes of humor in moments of dark despair.
A Louisiana farmer sees the images of Christ appear on the freezer door and questions the meaning of faith. In a Maine resort town, Miss Langevin, a spinster who could write a book on disappointment, now gets a chance to help another woman escape it. And in the title story, a science teacher's modest dreams and painful memories erode his existence like water entering stone.
As an observer of secrets in these and other offbeat lives, John Dufresne crisscrosses the eastern United States like a contemporary Dos Passos, hearing familiar voices, letting them meander through his unique imagination, then spinning them out in stories rich with irony, braced by melancholy, and based on truth.
About the Author
John Dufresne is the author of eleven previous books, including three fiction writing guides. A professor in the MFA program at Florida International University, he lives in Dania Beach.